The age of technology all around has brought in a lot of noteworthy changes that affect our daily lives. In plain words, it has created shortcuts that help ease our self-proclaimed suffering with regards to small physical and digital tasks. One of the most revolutionizing components that come to mind is the underrated wearable device, which has set the digital world on fire. And although it has left the general public in awe of its capabilities, it is still not used or widespread in the manner that one had hoped for.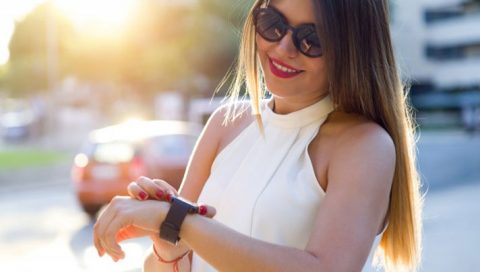 Sure it has been adopted in full swing by professionals, in the field of sports, for example, yet it lacks the dominating edge in the market of normal use in businesses and personal life. We will elaborate now on the ways that wearable devices can positively impact the businesses in a way that helps them become more productive.
Digitalizing office access
Now there has been much talk about how to make sure that employee access to the whole work area, it better be monitored regularly to notice the areas of improvement. This would contain a variety of subjects like office files, confidential lockers, restricted rooms, etc. Office businesses have started to use this method for that purpose, but it's still not extensive enough. They're probably put down by the financial aspect of this device, but rest assured, it has proven and still can prove to be an extremely effective tool.
The programming for such wearable devices can do in a way to make it as a personal ID card for that employee. This will help in distinguishing which employee is allowed access to which region and field on his or her post. The details can be stored for future review, signaling that wearable devices can indeed help revolutionize business setups.
Monitoring employee's efficiency  
A big headache for managers at various companies is that they lack the resources to pinpoint and analyze an employee's efficiency and willingness to work at a workplace. A wearable device can solve that problem by acting as a tracker and will make sure that manager is informed of the activities and whereabouts of their employee at almost all times. The data can be stored in the database to be used for future reference when deciding on an employee's value and chances of promotion. This will instill a motivation factor of much greater depth in a worker, and would serve as a solid stack in determining the efficiency and sincerity of the employees. In all cases, it will definitely bring about a much more efficient level of performance from the person.
Data sharing is easier
Another big advantage here for the business is that a device of such features will most definitely help in optimizing data sharing among workers. The database access would require a worker to use the help of laptop or desktop computer. This limits their usage to a grand extent and allows wearable devices to help in situations when immediate needs of information arise. It will make data sharing faster and readily available for search and use for any employee at almost any time he or she needs the required data.
To increase security
Fingerprint security system is a very effective tool, but extremely expensive to install and run. In comparison, there is no better device to rely on for this purpose then wearable devices. The prime concern for any company is to make sure that all the valuable data is monitored and secure at all times. These wearable devices can be given to visitors, this will help in making video surveillance is much more effective. This will give additional data on display about the visitor, with respect to their movement at all times and if they are attempting to breach into any restricted area.