Web Application Development
Our range of services extends from information gathering to delivery and actual deployment of web solutions to clients at competitive prices. The specialty of our services comprises the fact that they increase your work efficiency and enhance output. The applications that IT Chimes develop is customized to the requirements of the clients. We aim to keep a simple user-interface, so that it can be easily understood by non-technical people as well.
Our Teams Of Web Application Developers Have Expertise In Various Languages And Technologies: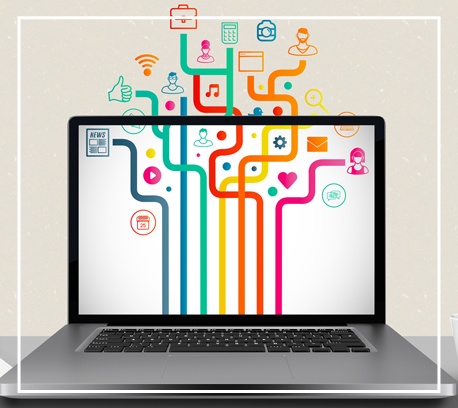 IT Chimes Provides Web Application With
Proper documentation for each and every stage of development
Reduced deployment time
Strategic planning
Operational efficiency
Streamlining processes
Three Points of Web
Application Deployment

Company

User Services
This tier creates an application that acts like a medium through which the customer can interact. This application is created in basic HTML and DHTML or Java Applets.

Business Service
The user uses logic business procedures from the Business Service. This tier basically consists of Web scripting in ASP/PHP/JSP to server deployment which can be in TCL, CORBA and PERL, allowing end users to perform actions through a Web interface.

Data Services
The Data Service Layer is the final tier. It is a service where matter about the website is stored, retrieved and updated information is kept. All web files are kept in this section. It is the most crucial section as the data needs to be kept in a most systematic and organized manner.
Our IT team has been delivering designs and object-oriented software systems for clients across the globe. The development and deployment at IT Chimes consist of proven methodologies and highly effective techniques. Our work speaks for us, and has proven itself to be a product of quality time and time again.