IT Chimes has the experience and expertise to deliver high-end web development solutions, and transforming an online presence into a dominant force amidst your community.
Custom Web Development

Services

Web development, maintenance, migration and front-end solutions offered to over 500+ clients.
Why 
Choose

 Us?

Our websites have a clear brand strategy, great presentation and multivariate modules, besides a high degree of usability and business orientation. We follow Agile development process and have created some of the best websites and web portals, which are subsequent results of astute analysis of client's' background, target objectives with the website, competitors and organization workflow.
Dedicated team of Designers, developers and QA testers.
Project Managers overseeing client feedback channels.
Issues are resolved in proactive manner and client support.
End-to-end transparency in communication at all development stages.
Project management using Agile methods for effective results.
Signs offs implemented at every stage.
Qualified QA teams supervise the Project Development Lifecycle.
How Does Our 
System Work?
We follow Agile Web Development Process

Project Initiation
IT Chimes' think tank of strategic web designers and developers engage in a thorough brainstorm over the client specification. All teams are proficient in their KRAs, work in coordination and re briefed by the client. We proceed by laying out the wireframe definition after a detailed and meticulous interaction with the client. After all the business objectives and wireframe definition are finalized and brand strategy is clear, the blueprint is first approved by the Quality Assurance (QA) team and is then sent to the client for feedback.

Website Structure
The website layout is designed as per the client's requirements and the necessary modules are finalized. The brand plot, CRM, custom APIs and other modules are defined as per the plan. Every step of the process needs clearance from IT Chimes' experienced QA team before asking feedback from the client. The QA oversee project development at each stage to ensure everything is in line with the client's specification. Once QA feels that the wireframe design is ready to go, only then it is shared with the client for feedback.

Visual Design
IT Chimes' web designers get to work once the wireframe layout is approved by the client. The QA and creative teams develop the brand plot and graphic designers provide the brand makeup. The final picture is analyzed whether it provides a clear brand story that is optimized for the target business goals. Post QA approval, the visual design website design is then sent to the client for feedback for approval. The premeditated milestones are checked out as they are reached, and a new timeline is shared with the project team should any changes take place.

Development
Development starts after taking client' feedback into account, and the design team adds the necessary changes as requested. The entire plan with deadlines is shared with the client, and independent work on builds and rapid development takes place. Throughout the process, we are in constant dialog with the client for feedback and inputs. The project managers meet upon reaching each milestone for negating any possible discrepancy that could interfere in the project.

Testing and QA
At IT Chimes, the design, development and testing processes go hand-in-hand in order to optimize the overall timeframe of the project. The QA team is involved at each step and is the most critical component of our development process. Once a module from design and development team is approved by the client, the testing and quality assurance teams get to work. The QA experts follow a robust approach and coordinate with the development folks for bug removal and necessary remedial actions.

Final Release
The website is fully tested on various environments and browsers before it is transferred to the client's server. The hosting plan is shared by the client and once the final go is received from their end, we put the website live. With every satisfied customer, we seek to develop stronger and stable relationships that stand the test of time.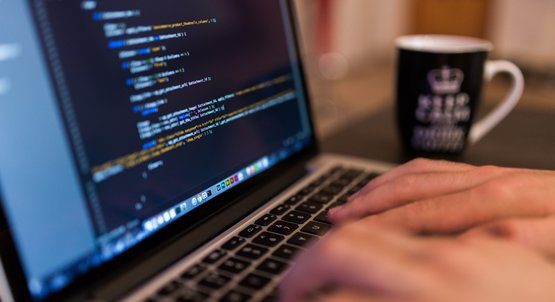 Front-end Solutions
At IT Chimes, we provide customized web development solutions for transforming your online presence into a high-converting website with superior consumer engagement and high conversion rate.
We have created E-commerce, enterprise, social networking and personal websites that have friendly User Interface (UI) and User Experience (UX), clear brand description, effective content strategy and online marketing techniques optimized for your main commerce ambitions.
The central idea is to provide maximize market penetration, audience interaction, lead-sales conversion and positive Return on Investment (RoI) for our clients' business.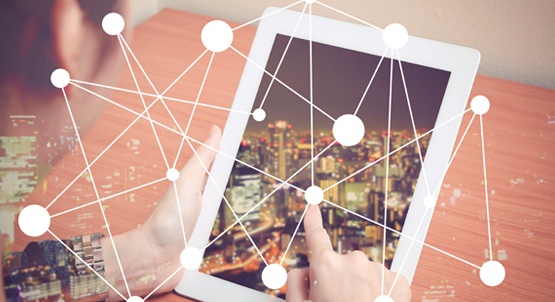 Back-end Administration
Our experienced and skilled back-end web development teams have converted complex websites into a stunning online presence with simple control and maintenance to our customers.
At IT Chimes, our websites are perfectly optimized with advanced search engine optimization, user management (CRM), real-time payment gateways, data encryption and security, custom-built API integration, feature-rich audio/visual modules and automated email delivery system, besides important business development components as needed by the client specification.
With IT Chimes at your side, feel free to relax knowing we are at work designing a masterpiece for your digital ambitions.
Are you looking for professional
WEB DEVELOPMENT COMPANY?