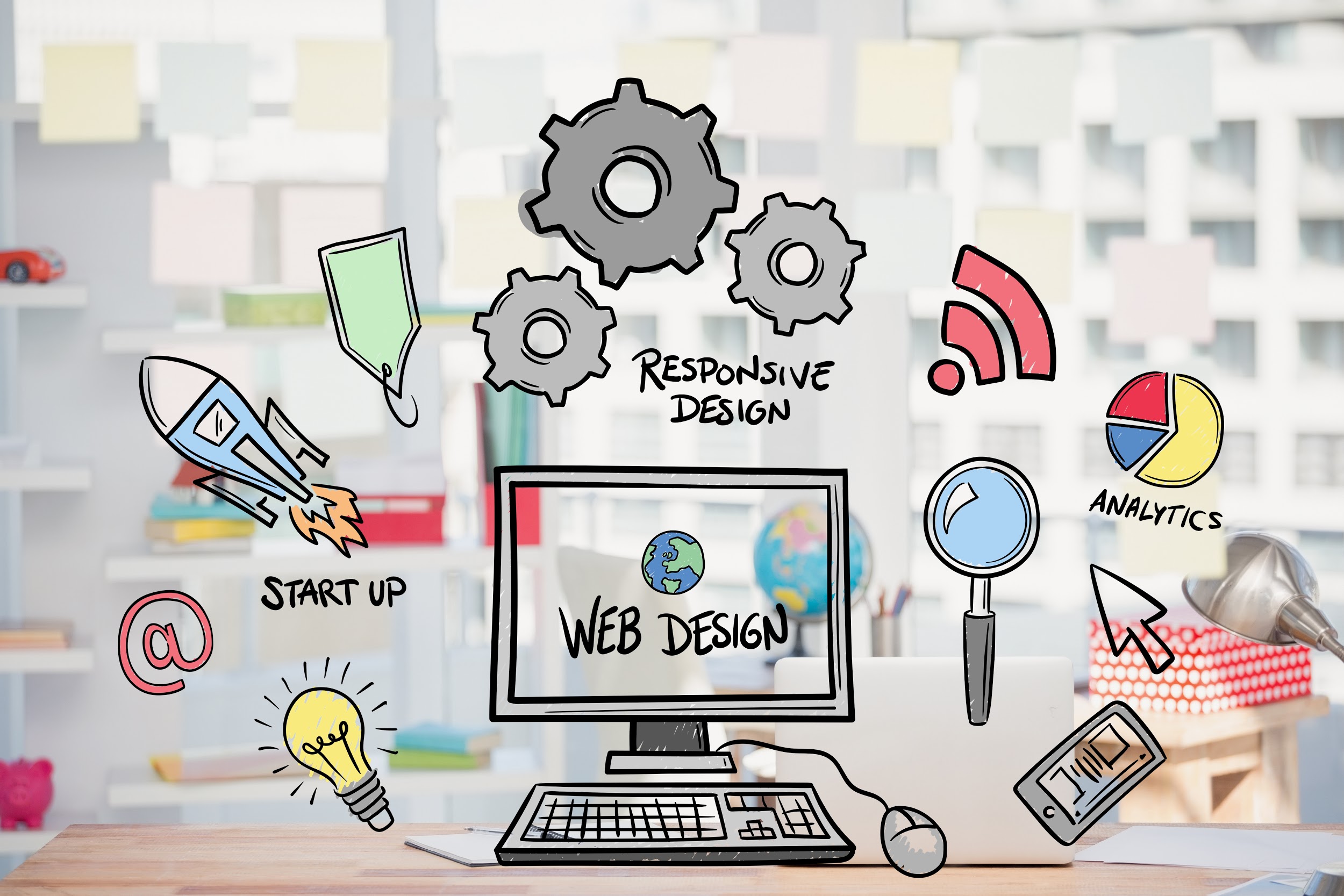 Call it procrastination or how convenient the space-age technology has made the world around us, but physically going to the stores unless it is an urgency, has drastically reduced over the decades. 
Courtesy of the growing internet penetration! Consumer's first thought when they hear a business name is finding out the quality of their online presence through their website. A website is one of the most cost-effective advertising tools, with which your products and services are made available to the customers 24*7. 
Taking your business beyond the local boundaries, a website can put you on the global map, thereby enhancing your online presence. It gives you an opportunity to establish your business's credibility and convert traffic to leads ad finally to sales.  
Why'd we say "can" and "give you an opportunity"?
Because only a well-designed website will guarantee that. 
Did you know, users will wait only for a maximum of 2 seconds for the website to load?
Yes! And do you know how much not being able to perform in those 2 seconds has cost business in lost sales? – $2.6billion!
A poorly designed, slow loading, and the non-responsive website is only going to impact your investment and tarnish the reputation. 
0.05 seconds is all that you have to create an impact on your target audience's mind. Are you willing to take the risk of letting it to be managed in a perfunctory manner by your already occupied in-house team?
No, we are not questioning the proficiency of your staff, but don't you think to have a dedicated team of website development professionals who are indeed a wise choice who will help you earn a good ROI in the long run? 
A web development company possess the knowledge and experience of having helped business across different verticals. They will help build and strengthen your online presence with appealing and functional websites, ensuring a higher return on investment. You will be able to save on the time and operational cost, which can be better invested in achieving the business goal. 
But in this time of hyper-competitive landscape, businesses are confused by so many agencies claiming to be the leading ones with a high delivery rate. 
How does one find the cream of the crop- the most suitable web development company? 
Answer: Structure and execute a hiring process, just like how you would do to find the most talented candidate. A proper interview with the right questions is going to help you make a well-informed decision. 
In today's post, we are going to help you with specific pivotal questions that will help you find the right web development company. 
Will I own my website?
Check if the website development company wants you to host the site on their servers or whether the domain name, website design and hosting account will run under your name. If the website domain name is registered on another company's name, ask for the necessary credentials. Confirm with the agency if you will be delivered the website upon completion or do you need to sign any contract to keep it functioning. 
Have you worked like this for companies similar to my industry? 
You would think twice before hiring a candidate that holds experience in a different industry, no matter how prominent, wouldn't you? Industry experience matters. How else will an agency be able to assist in terms of website architecture, user experience, and other critical aspects of website development, if they haven't previously worked for industry similar to yours? 
Will my website be mobile-friendly?
As of July 2019, active mobile worldwide population accounts for 3.9 bn people. Creating a mobile friendly website is no longer an option. Know how do they plan to go about their mobile-friendly and responsive design strategy to ensure functional and enriched experience across all devices. 
Who owns my website content?
Check with the agency policy for the content and artwork patent. Some designers might want to copyright their work. You can either let them own the rights or sign a contract to get all the artwork on content on the site under your name. 
What hosting and content management systems do you use? Do I need to provide hosting?
To a considerable extent, your website performance and success depends on the hosting, security and maintenance. Check for the hosting environment the agency is providing. Check their web hosting plans- will it include IP address, bandwidth, speed of access, user interface etc. Ask what type of backup and maintenance package do they offer. Whether or not they have a robust security measure in place for handling intrusions and concerns of varying degree.
Are your website designs custom or built from templates?
You need to be very observant with the answer you are going to get on this one. Why do we say so? Because there are many agencies out there disguising under the tag of "custom content" but presenting you with customized templates that were created for the needs and requirements of other businesses. Difference between customized theme and custom is that those offering the former would use designs built from templates, but charge for the custom designs. The custom designs are the ones wherein the qualified web developer from the agency would work on coding the website from scratch, and every pixel and layout is created in-house. If you are on a budget, you can go for templates. 
How much and how often will we communicate?
Your agency will be more like your partner playing a pivotal role in business development, and for that, you need consistent and transparent communication. Ask when and how do they generate a report of the process development. They should be upfront about the challenges concerning your expectations from the website design plan, the time frame, the development etc. Streamline communication is crucial in achieving the desired result. 
What are all your fees and payment options?
Every agency will have its price policy, which varies based on the different factors involved in the process. This is what makes being open about the policy critical so that there are no surprise bills. Check what all is included and not in their pricing plans. A credible agency will have the breakdown well so that you are aware of the additional costs that you might have to incur in the future as the website development progresses. 
A website acts as a personality of your business on the online platform. This is why you need an able web development company that relentlessly work towards continually improving your web presence, helping you achieve your marketing goals. 
The company that you are going to hire should have its website design strategy aligned with your business goals and objectives. Their answers to the questions above will help you establish whether or not they fit the bill.