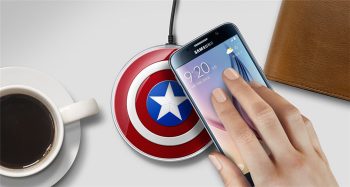 The year 2015 was a great year for the smartphone market as it saw massive market growth potential being realized. Similarly mobile app development was adopted at equal pace in tandem with the smartphone market growth. Today there's an enormous opportunity for businesses to develop their app and provide various services to their customers at all times. In the past, availing a similar business app was a costly affair as the tools required for making such apps came at hefty cost that caused a hole in pockets of developers. But in today's competitive world making an app is very easy and can be availed at a very low cost.
Some of the ways you can develop a low cost Business App
Most of the app development activities today are either undertaken by companies with an in-house team and have the expenditure to spend on according to the needs of their customers, or more and more IT development startups are popping up to provide the app development services. No matter what, time and money is of essence for companies, which can be saved with the help of following:
#1. Cloud Based Apps
This method has over the years proven to be the boon for the IT software services sector. It's benefits extend from on-demand capacity storage, minimal and customizable infrastructure needs in-house, low maintenance costs, easy to access from anywhere and deploy and many other benefits such as letting startup businesses keep money liquid and spend on infrastructure requirement only when it is required. Since app development and testing are done on the cloud, major investments in data center hardware and software can be easily avoided. Groupon- an online coupon provider startup from Chicago availed the benefits of cloud based application and in no time it became a world recognized large firm.
#2. Scrum
This framework is part of the agile software development methodology that let's teams to jointly develop business apps, amongst other things. This methodology was first proclaimed in 2001, and has provenly been successful ever since. It helps in smooth transition of the project development process by letting collaborated teams work as one unit to develop the app ensuring that it meets all business requirements. This method let's the expertise of many teams at hand and reduces the risk of app failure to a large extent, thereby saving cost on maintenance and bug fixes.
#3. Virtual Databases
Business app development can be made a low cost affair by using the technique of Virtual databases which is defined by Teiid as a container for components used to integrate data from multiple data sources, so that they can be accessed in a combined manner through a single, uniform API(Application Program Interface). Instead of storing data at multiple locations, you should use VDb to store all your data in one place. This saves you overall load on your project, and also big on costs.
#4. Prototyping
If you are a IT services startup and are looking to save big on your costs then you must be aware of prototyping methodology. With prototyping, the majority of the application project is not built but a small segment of it is built and shown to the client to assure him/her or get further approval on the satisfaction achieved with the prototype.The objective of this process is that the progress of the project is as per the business requirements and desired functionality is being achieved from it. Further segments of the project can be built later based on the feedback received and move forward with the rest of the development of the project. This saves two things: time saved on to and fro between the client and development team, and secondly you save costs as the project could be developed before or on the timeline decided.
#5. Virtual Operating Systems
This method is utilized by a lot of mobile app developers to address the issues of operating system in-compatibility. By adopting, the virtual OS, the changes made by the developer will be reflected in all the operating systems, thus making the app functional in all environments possible. The software used automates the process by verifying the changes; thereby reducing the human errors caused during manual verification and saves costs on time and fractured code.