Networking is the key ingredient in the success formula of any business, no matter what industry one belongs to. It is one of the strongest mediums to promote and market your brand to prospective clients and strengthens ties with current clients. Being a part of the IT industry, which is relatively the most competitive industry in India, I strongly believe in the mighty power of networking and hence don't leave any opportunity where I can get a chance to meet like-minded entrepreneurs and organizations and explore the opportunity to get connected.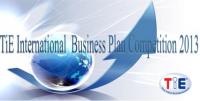 One such promising networking body that gives a common platform to varied business to interact is the TIE. With a vision to foster entrepreneurship across the globe, Tie has been in the business of networking, mentoring and educating, since 1992. With operations across 14 counties and membership base of 13000, TIE has, over the time, been successful in attracting many renowned companies and individuals to be a part of their networking journey. So while I was away on a business trip to the US, I was fortunate to attend one of their events in LA. Although the topic of the event was not related to IT, yet it intrigued me a lot as it is something to think about for every individual. "How to live to be a 100 yrs".
In today's stressed environment where work takes away most of our time, we must tell ourselves that life is not just about spending hours chasing clients. We all must learn to balance work and spend time with family and friends to rejuvenate. On a study done in some of the parts of the world where average life expectancy of people is higher than usual, there was a distinct pattern found amongst the people. The finding showed that certain habits reverse aging and those were
Eating healthy which means more greens and coloured food and less processed food,

Having a great social life with friends and family to talk to and spend quality time with.

Exercise as simple as walking 20-30 minutes a day to keep your weight in check.

Sleep at least 7-8 hours a day.
The idea is to keep stress levels in check and what better way than to take vacations with people you love and care for. These simple steps can help you lead a healthy lifestyle and also help in aging gracefully.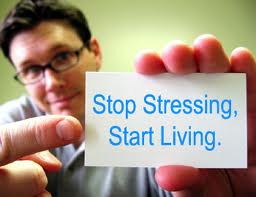 While interacting with the doctors pre and post the discussing forum, I realized that while we are thinking of creating e-coms, websites and mobile apps to simplify life today so that we save on time, effort and money, there is a huge potential in making something for the medical industry, which helps in educating people how to lead a healthy life. Simple tricks such as calories count, counting steps, maintaining a health diary, doctors appointment schedules and other such tools are now slowly being introduced and well accepted in our lifestyle today. However there is still a lot of scope to dig deeper and come out with a product, which helps in enhancing a better lifestyle for today's cut-throat work environment.
I am grateful to TIE for giving me this opportunity to attend this seminar and also to meet such great doctors. My next big endeavor is to understand the need and meet with as many doctors as possible and try to bring together the IT and medical industry to assure best possible health to every individual living.