IT Chimes recently organised its cricket league 2013 and what a success it was! If you are thinking it was just for having a day off from the work, then you are totally wrong. You should have seen the involvement and atmosphere out there. Not only there were tensions and heated moments but even slazing was rampant! Nothing like the Aussies though, all within decency.
The day was last saturday, 9th March, when we all reached Major Dhyan Chand sports complex well before the scheduled time. Forget the practice and all, when the matches started with lots of cheering and enthusiasm. And yes, nobody cared who is who at the office, it was all kept outside the boundary rope. It eventually meant, I could throw viscious bouncers at Ashish Kumar for once rejecting my short leave application! Thankfully, none used this freedom.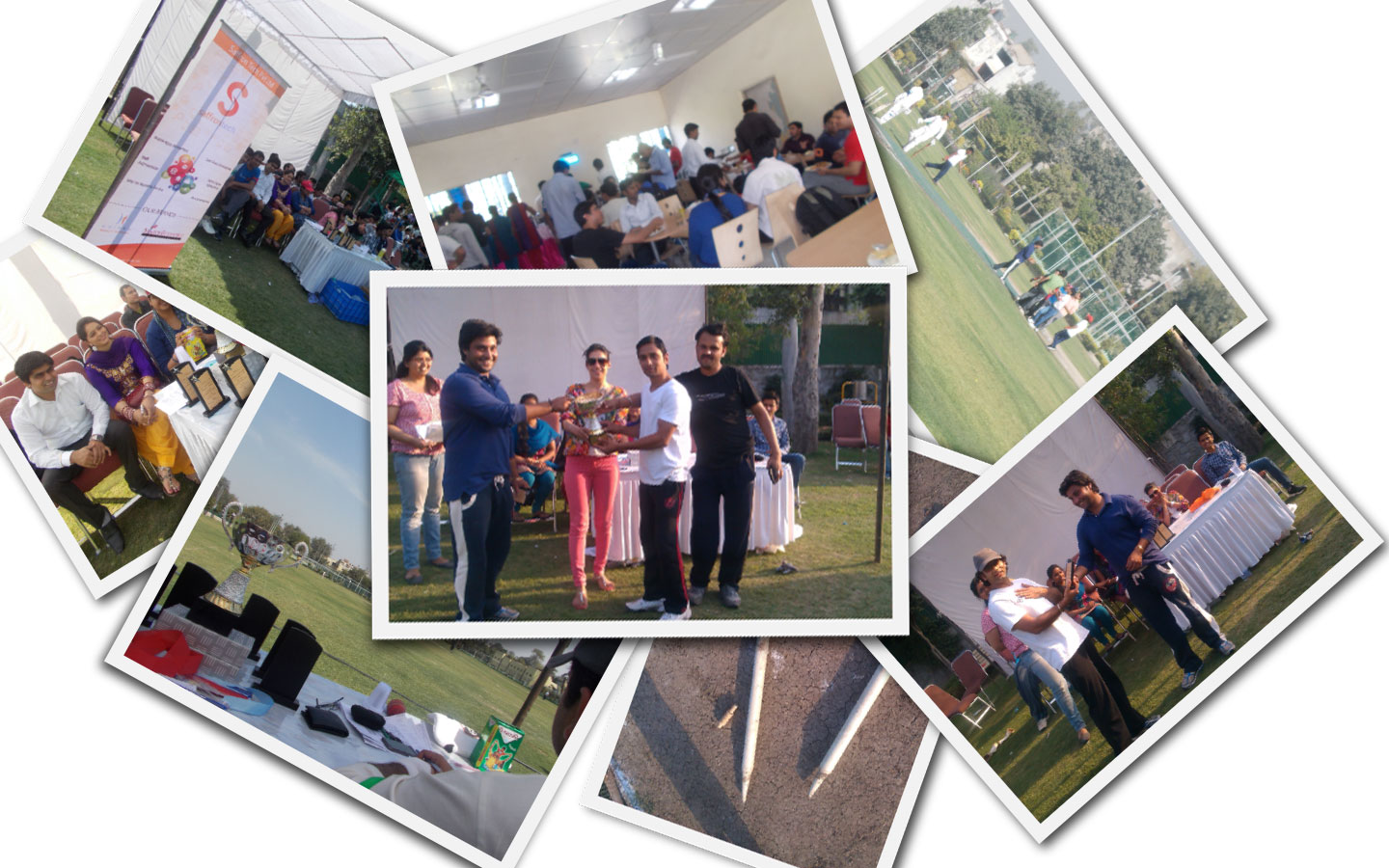 All in all three matches were played. Vibhu Satpaul showed the way with bat (and eventually was man of the match for match #2), Ashish Kumar(head of our department yeyy) displayed some classy strokeplay and Manish singh took crucial wickets. But all were subdued when Ocean Warriors chased down a mammoth 138 in 12 overs, thanks to some good slogging from Arjun.
Umpiring was Simon Taufel-class as Girjesh showed how to be an observing umpire while dozing and Sanjeev, the network admin, used words rather than signals to pass judgement. Scoring was as honest as indian politicians and few heated moments passed when confilcting parties argued that the other one has modified score more than they did during their turn. The awards were later announced and of course whoever didnt win was a bit unhappy (I personally hoped for the best non-playing player award but there was no such award, alas!). Best Batsman award went to Vibhu Satpaul for clubbing some good deliveries out of the ground, Manish took away the best bowler award for taking maximum wickets.
Many family members joined us too. Most of them came to cheer their husbands who (the husbands) were cheering (not playing) from outside the boundary. I asked Dinesh Sharma, head of designing, and he explained "cheering is a very difficult and tiring task and I appreciate my wife who came to cheer me while I cheer for my favourite team". There is a PS in this story. After the matches were over, the tired bodies who last played any match years back trotted back to own places and I heard Uttam Gorain asked a colleague to take out his wallet while paying for a coke as his hand was too tired to take it out from the hip pocket. Supposedly, some people have ropes all over their places and walking or standing up by holding those only. Faisal Kaleem has confirmed this to be true for him.
The lunch was magnificent which was arranged and the day passed like a angel's tear evaporating. We came home dead tired (I personally was trying to insert a Rs 5 coin in the Delhi Metro token slot while my way back) but do we look forward to it again? Oh yeahhhh! I do, we do, we all seriously do! And best thing is, there are going to be lot more days like this one. IT Chimes is not just another company where you go, work all day with a deadpan face and go home to get paid at the end of the month. There are lots of reasons why you should choose this company over others. IT Chimes is not an organisation, its a cult, a culture and an atmosphere which you can find nowhere else. Join the company by posting your CV at our career page.