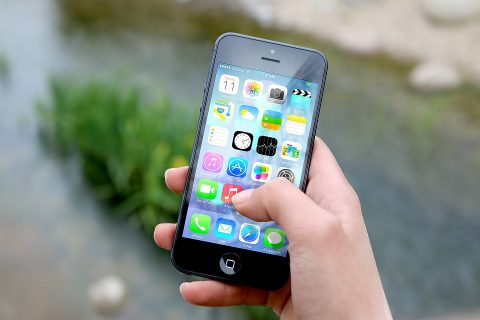 In this digital world, Smartphone has become an essential gadget in everyone's lives. People nowadays, start and end their day day checking up their mobile phones. Somewhere everyone of us are addicted to our smartphones for many reasons like messaging, working, gaming and social media sites. Smartphones are also considered as portable and mini office to most of the people as it safely keeps important messages, emails and even give reminders for important meetings and works.
Mobile Applications have further enhanced the use of smart phones. Different mobile Applications related to office and games has also increased the need of smartphones. iOS is one of the most popular OS platform in the mobile application development world for the most practical features and great performance. Many business owners see iOS applications as a profitable resource to uplift their business.
There are countless benefits of iOS application Development by which your business can grow. Here's a list of some benefits of iOS Application Development.
iOS is an Apple's Application
When it comes to applications, Apple is still the leader in market. You can attract your clients easily if an application will be created on Apple's platform. Apple's user can even pay more in comparison to Android's user. Apple only approves quality applications. These special features can make your business' application more desirable to use and boosts your sales.
Customer Satisfaction
A company creates its application to provide a better service to its customers and the core of any business is just customer satisfaction. Better the application is, strong would be the relationship with the customers. IOS application build a strong relationship with customers and clients, and the users are able to assists in the business.
Expand Your Business
IOS applications are used globally and this can help your business to expand. As Apple is accepted globally, you may find customers from every part of the world.
Safe and Secure Transactions
Every business needs money to grow and if the payments are not made on time you will lose further orders due to further investment and unavailability of funds. Apple users always stay safe from external threats. IOS applications are secured applications, allows effortless transaction facilities without any phishing and hacking.
Scalability
Higher scalability of smartphone applications in one of the main requirements for businesses today. Developing their own iOS application provides this benefit to businesses and helps them to grow and engage their employees' and customers at a powerful level.
Conclusion
These were the few benefits of iOS application can provide to your business. At IT Chimes, we can help you maximize the benefits of an iOS Application Development that can improve your business' efficiency and productivity. You can get in touch with our experts.