In this competitive era, various methods have emerged in hopes of proving to be a worthy replacement for more traditional means in the business sector. Not many have been as successful at uprooting those traditional methods, mainly down to the strong foundation and popularity that has lived on with them through generation. One such method that has taken the corporate world by storm in true sense is outsourcing.
Outsourcing involves allocation of specifi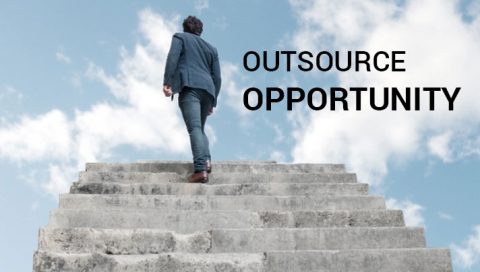 c tasks to a specialist who provides services externally. In this globalized era, a large variety of skill set with specialization in each field is required for all professionals to complete a project or task in an effective manner. It is highly unlikely that an organization possess all the varied skills needed, internally. In this case, the need to outsource comes into light and becomes even more important as a requirement.
The benefits of outsourcing are numerous, and that is arguably the reason it has gotten popular amongst various corporations. The advantages of outsourcing cover a large area, these include getting access to a unique set of diverse skills of a capable professional, reduce the project completion time tremendously without affecting the quality of work or the efficiency of the worker, lessen the project costs to save financial losses and tighten the control over operations, etc. Furthermore, it can give an organization an opportunity to expand in areas where they don't hold in-house expertise and nor can they afford to hire workers of that domain on a full-time basis.
Knowing when and what to Outsource
There is no one way to detect when you need to outsource, but it is better to opt for outsourcing before the workload increases and becomes too much to handle. Identifying where you need to outsource is not an immense task, our tip starts with small tasks like data entry or payroll administration, to get a taste of how outsourcing is done, what are its limitations, how much time and effort it requires and what are the benefits of it.
Questions to ask before outsourcing
As there are plenty of options for outsourcing the key components to keep in mind before going for it are:
Identify the task that needs to be outsourced effectively
Determine if there is a language requirement for the task to be completed or not
What level of expertise is needed to complete the task without errors
Where is the outsourced source located in the world (time zones play a significant role in the alignment of due dates)?
Areas where outsourcing can be done
Any task that can be done in-house virtually can be outsourced. Currently there is hardly anything that cannot be outsourced. Some of the commonly outsourced areas are
Accounting/bookkeeping
Human resources
Web development
Graphic designing
Writing blogs or articles
Social media marketing
Customer services
Technical support
These are only some of the widely outsourced services there are countless others to aid organizations in multi-platform tasks and in a very comprehensive and operative manner.
Finding the pros you need
In this digitally blooming age, it is so much easier to find the right candidates for your job as compared to a decade ago. The level of competition wasn't as stiffer as the quality and quantity of outsourcers weren't so great then. Finding the exact fit in this current era is important however. To do that the first thing you need to do is provide the maximum detail, down till the minutest aspect about the job you want to outsource. It helps in narrowing down possible candidates allowing you to choose the accurate match for your job description.