In today's tech savvy world and especially in our IT industry, businesses are done over geographically scattered locations, primarily depending on communication tools such as email and skype calls. But for me nothing hammers like a good face-to-face interaction with clients aka successful first client meeting. Face-to-face meetings are extremely important for starting noteworthy relations and then closing significant deals. Meeting clients personally gives me a chance to read their body language and understand what the client truly needs. Every new client interaction experience gives me a chance to strengthen relationship and also build more meaningful business with clients. Thus in order to reassure the clients of our commitment towards their business and understanding deeper needs of the industry, I try to meet my overseas clients at the beginning and mid of the year. My business trip for 2013 was pretty hectic covering places from East Coast USA to West Coast and also Hawaii and lasted for almost 2 months. Meetings were pre-fixed and set with our existing clientèle and also with some new companies.
For me it is very important to be on top of my game at all times while meeting our clients as unlike other businesses where there are multiple opportunities for face-to-face client interactions, I get a chance or two to justify why IT Chimes is the perfect choice for them. Hence I never go to any meeting unprepared. There are certain thumb rules that I follow in all my meetings that have resulted in successful conclusion. These 5 golden rules for effective business outcomes have never failed me.
Always go prepared for meetings: If you want to make a good impression on the client then always have an agenda for the meeting and never start a meeting in a vacuum. Try to know your clients profile well and understand before hand his reason for meeting. This will help you in being more efficient during the meeting and will also suggest to the client that you are truly concerned about his project.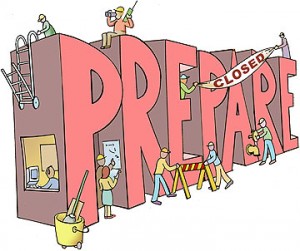 Communication is the key: Business relationships can be successful only when there is an open communication flow between both entities. However it is also very important to keep the flow of communication consistent and relevant. You must listen to your client problems, difficulties and the road block they are facing and genuinely try to find solutions to make their life simpler.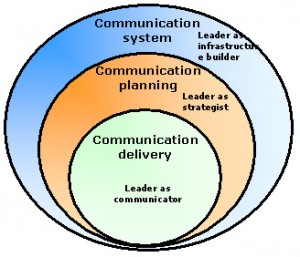 Manage your client expectations: The biggest problem with IT industry in India is that we fail to manage our client expectations well. Since IT is such a competitive industry in India, the fear of losing our client makes us over commit. Most of the clients during meetings try to steer the conclusion to favor their end, which is mostly unrealistic. Therefore talking to the client about the potential drawback or problems that you might face and the delay it could have on the project is advisable.
Stay courteous but in control: Remember that you are the IT guru and they have called you for a reason. Be flexible with your approach and dealings but don't hesitate to voice your opinion about things you know. Web is your domain and you should try and understand how you can use your skill set to grow their business. Ask them questions about the project and take their view on your strategy. Try and keep the meeting on track to keep it crisp and impactful.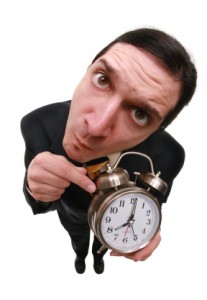 Be punctual: Punctuality is important as it makes a good impression on clients. It just reassures that you take your clients time and account seriously. If possible then be 5 minutes early for your client meeting as it gives a sense to the client that you are sincerely committed to his account and always reflects good on the over all company image.
While all of the above are pretty simple steps to follow, they have a massive impact on your clients. If one follows these golden rules then it not only gives a positive impression about them but also the way the client sees the company as a successful and professional IT outfit.