Without doubt the Chrome browser from Google offers both uniqueness and innovation in terms of flexibility, features and usability. It works seamlessly on any of the latest browsers on mobile cell phones and with its fast and light interface it has gained significant popularity in no time at all. Google Chrome exhibits tons of features, which is why it is a preferred browser for many. You can even download countless awesome extensions for free and put them to use so as to take care of your day to day requirements. Here are some popular Chrome apps that you too can use and experience for yourself:
Google Dictionary
The Google dictionary comes in very handy especially if you are an author and tend to develop content online. By using this app, you can easily get to know the meaning of a world of items on your web page. All that you need to do is to double click on the word whose meaning you want and a popup highlighting the connotation would be displayed. This is really awesome and helps you save up a lot of time in manually going through a dictionary.
Click and clean
This app helps you speed up your Chrome browser as you can now clean up temporary internet files and history by a click of a button. Now no more hassles in going through various menus and file systems. You can also save up time and considerable efforts.
Screenshot
Operating Systems Win7 and Win8 by default come with a Sniping tool which has the potential to take a screenshot. However if you want to take a screenshot and also use and upload that on the web then you would need what is called the Awesome Screenshot tool. This app would automatically upload the screenshot for you and also give you the link. You can use this screenshot whenever you want.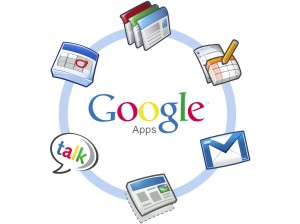 Source: smartguysdesign.com
Google Mail Checker
If you tend to use Gmail very frequently then this app would prove to be extremely useful. You are always required to open Gmail to check your inbox however whenever you receive a new email this extension would notify you and also let you know the number of emails you need to check.
Download master
This extension allows you to download multiple files from a single webpage with no hassles at all. The app would offer you a list of files from a specific web page and all that you need to do is to select what all files you need to download. This allows you seamless and easy download.
Stay focused
Stay focused is a great app to use especially if you are addicted to the internet. It will allow you to limit the time that you need to spend on any website. Simply, enter your preferred website URL and you then need to configure it through the settings.
New tab
This extension offers you to completely change the way you see websites. You can customize your new tab as you like and add your favorite sites. Whenever you open a new tab it would look similar to a Windows 8 app screen.
FVD videos downloader
By using this extension or app you can easily download any video of your choice. However you would not be able to download any video from YouTube. You can easily download other video formats. Even audio files can easily be downloaded as well.
Turn off lights
This app comes in most handy if you watch videos in the night. While you watch such videos all the space except for the video would go dark and as result you would have less strain on your eyes.
Magic actions
Magic action allows you to view videos without any interruption. It would block any ads that come in between. Even the volume of the video can be adjusted using your mouse scroll wheel. The Auto HD feature would offer you the option to watch videos in full HD.
Hover Zoom
Normally, you would click on an image in order to be able to see it on a webpage. But now with the 'Hover Zoom' app you can view the image in zoom mode by simply hovering the mouse over the image. This feature works with all websites and finds it use on social networking websites like Facebook or even on Google Plus.
Google Chrome TV
By using this extension, now you can view TV channels as available around the world. This is an easy to use app however you need to have a very good internet connection with high speed to be able to view channels seamlessly with no buffering. In case you have a slow connection then it is better to not try this app.
Weather
Through this app or extension now you can get the most recent information on your local weather or any climatic condition in the world. The app comes with an interesting and engaging interface and is very useful if you tend to travel significantly.