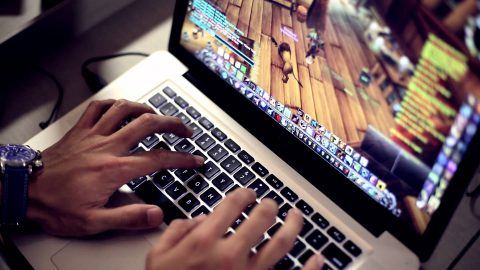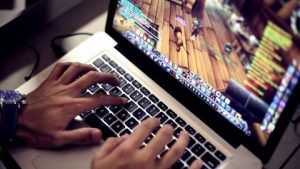 Opting the best CMS or Content Management System for your business development can make all the difference in decreasing or increasing accuracy, productivity and efficiency. A good CMS makes it easier to manage, create and maintain the content of your website.
An effective CMS requires you to spend more time, concentrate on the design of your regular site (website frontend ) and then on functionality or implementing extensions. Selecting the best CMS can be difficult, often take a long time, than expected as there are countless options available to evaluate.

If you are looking forward to launch a new website or redesign an existing outdated website, then all you have to do is research to find the right CMS or Content Management System.
Choose the Right CMS for your Business and you can avoid these several issues:
Greater vulnerability to more security breaches

Allocating budget than you actually need

Depending on someone else for updating your website

Not knowing your customer's needs

Outgrowing a reasonable platform
What to look for in a CMS for your business Development
Lets consider some essential reasons to manage your website using a good Web CMS:
1. Update Site Content and enable users to manage
A right CMS for your website can help to build and manage the website efficiently and effectively. With a well developed user interface that is simple for non technical users, website updates are quite easy tasks.
2. Protect your website against unintentional or unauthorized changes
A good  CMS comes with security features that makes your website less vulnerable to security attacks and password compromises. You can also assign responsibilities across the organization, to update particular sections of the site.  With this, you can easily prevent unintentional or unauthorized content update.
3. Make your website run faster
An effective CMS improves your website's performance by optimizing the way webpages load and by using web farms in order to distribute the request to web servers pools.
4. Drive more organic traffic
A  Web CMS can drive more traffic to the website from search engines, by providing useful tools for advanced URL management and automated redirects.
5. Critical Factors to choose a CMS
Here is a list of critical factors you need to consider before choosing the best CMS for  your business development.
6. Research
The most crucial aspects of creating your business' online presence is opting a right CMS. Research ,Research and Research! Always do proper research before choosing a CMS for your business.  You need to check other sites and go through the examples given by them. Contact the executives of those sites and discuss the advantages and disadvantages of the CMS.  You can also communicate with the developers. Regardless, the size of your business, it's never a bad idea to take help of experts, who can guide you in the  CMS selection process. Take your time, research well and choose the best CMS for your business.
7. Budget
Picking the best CMS for your business can be a complicated process, but knowing your business needs,will definitely help to find the right solution. Budget is the most critical reasons to choose a good CMS, over the other is how much you are ready to spend on it.  CMS is considered as a backbone of your business and this is the only reason you should determine your budget and  spend more on choosing the right CMS for all your business needs.
8. Mobile Readiness
Due to the constant advancements in technology, visitors nowadays  are viewing your site more from a mobile device. So, it's a smart decision to select a CMS that provides capabilities and tools create valuable and great experiences for mobile phone users.
9. Know your Expectations
The other important step in picking the best CMS is to have a set of  properly defined requirements for your system.  Know your particular elements and needs, that are actually required for your business and also ensure the  ability of CMS to fulfill all your business expectations.
10. Workflow and Granular permissions
Managing, creating,  auditing and editing a content is a continuous process, so a CMS should provide several essential and easy to use content management capabilities, like creating work ows for approvals and content staging.
11. Security
The CMS you choose should be effective with best security features. Hacking and Malicious sites attacks are not new things anymore.  Choose a CMS which includes all the security features that make your site less vulnerable to security attacks and password compromises. Your CMS should posses automatic security features which ensures that it work smoothly in the latest security versions. Therefore, it is important that your CMS is secured and protected.
12. User Friendly Feature
Get an idea of how your CMS runs to perform tasks like removing or adding web pages, editing documents or pages.  Ensure the ability to perform tasks like uploading files, inserting image and updating text.  Ensure that the CMS you have chosen for your business,  is user friendly for both non-technical or technical staff.
When choosing the right CMS for your business, there is no way to get away from your history. An informative and rich business website will need careful thought and proper planning.You need to carefully determine what is working, what is not working, what other things needs to be fixed.
Picking up a right CMS is a big decision. It is important to look for and understand the features that will address your business' present and future needs. It is an application that allows you to create, add and manage business website contents. Power your business development with the best CMS  with factors described above.
For any further query regarding CMS, you can contact us anytime.