Custom Web Portal Development
IT Chimes is proud of its ingenuity in Custom Website portals development  and improving conversion rates. We possess SOA support, well designed alluring interface and rich customized API's.
Our specialists are equipped with best tools to create custom website with a single point of access for your branding strategy, customer engagement, social innovation besides many other applications. For over 10+ years, web portal development has been building up tough competencies to become the right partner for your web portal project.
We provide our clients with the rich user experience ranging from latest trends in design to highly interactive and responsive design elements.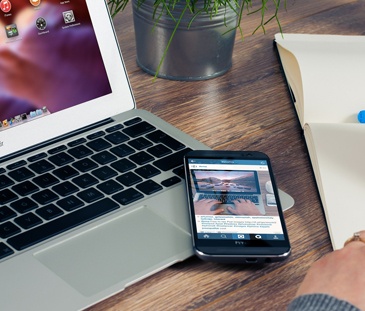 Custom Web Portal Development
We evaluate all your business requirements and objectives to deliver you the most effective, advanced and suitable custom web portal development solutions. We believe in building a platform where you can easily communicate with your customers.
Our Specialty
All custom portal solutions either for B2B or B2C are of high quality and at a cost effective rate. Our team comprise of latest technology, skill-sets and experience to offer you the best Portal experience within the committed time period.
Process of 
Custom Web Portal

 Development

Planning
IT Chimes begins with understanding the scope and nature of the project. We start with analyzing the features, functions and requirements of our clients. We prefer digging deep to estimate the possible risk that may arise in any particular idea of the project and the estimated time required in completion.

Analysis
In the next step, we analysis ongoing trends and technologies for defining and planning every single step of the project. Factors like project management and schedule, testing method, and security adoption are studied in this phase.

Prototyping
In this step a lot of changes are made on the basis of analysis of the project. This helps developers in experiencing risk association and future complexities of the custom web portal.

Development
Once we are done with our clients review, the most important stage of web portal developments starts. This process covers designing of web portal, framework designing and implementing database. IT Chimes web portals are executed with right technology keeping a strict adherence with the rules.

QA Testing
This is one of the crucial step in software development. This section includes cross browser, navigation test, cross platform support, support, loading speed and other important factors

Release
In this step, we deployed the project. The entire project is shifted to an online server so that the user from a different part of the world can have access to it
Thank you for your continued work on this project. Thank you for your flexibility and ability to adjust to needs. Thank you for continuing to monitor and work all aspects of the project...
Excellent Work! Exactly what I wanted. I always thought it will be hard to bring my company's essence on the web. Thanks for doing this...
I've worked with IT Chimes for 7 months now and regard them as a key partner. I have a close relationship with my project manager (Vibhu) who speaks great English and has lived in the UK...
Looking for a Customized Web Portal?
START HERE