There is more to the use of mobile application than you have heard, it's high time you'd realize and begin to milk from the vast goodies that lies therein. Mobile application, since discovery has grown so wide in both performance and effectiveness. Businesses operate successfully with it as well as personal users who incessantly use it to achieve their goals. Its also obvious that as a result of the genius in the technology, It's development has totally taken a new dimension. Providing jobs and lifetime opportunities to few thousands out there who are opportune to secure a position as lucrative mobile application developers.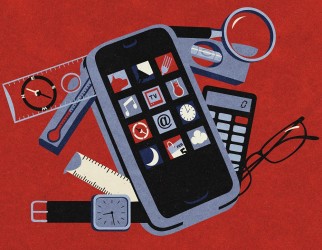 Asides playing games, engaging in social media networking, communicating via videos and emoticons etc, don't you think their are greater things you can still do with the features on your mobile? Here are five incredible things your can simply do to maximize the buzz with mobile application.
Cuddle with people around you
Are you finding it difficult to make friends and meet strangers who are not farfetched? Cuddlr does the job. Cuddling with girls and guys from your vicinity/neighborhood is just a stone's throw away from you, not when your android or iphone mobile device is available. Cuddlr is a distinguished location based social networking mobile application, Mobile apps are marvellous and deserves praise and as such, finding one like cuddlr will take your dreams to a distant accomplishment. Cuddlr is free for download to users on both Android and Iphone.
Put that bad look away
How does mobile applications help to put away a bad look from your face, perhaps turning it into a smile. That's achievable through Demotivational Pics. Demotivational pics hands you the features to easily edit your photos to your advantage. More like adobe photoshop, the application enhances the look on a photo, even so, changes a bad, ugly look to an awesome appearance.
Find your car now!
It's amazing, a good number of people will doubt this awesome invent but nevertheless, it sounds so real and obvious. Did you just take a drive downtown to a nearby grocery shop to make a purchase, and forgot where you packed your car. Whoa, sounds so funny but sure "such could happen". Carr Mateyinstantly tells you where your car is. Totally free for download on Google Play Store.
Run to the Cinema
Are you the movie type, love paying a visit to the cinema each time a new movie is released? Run pee will assist you in the deal, simplify the job of research and outsourcing for time and venue. Run pee mobile application sends down alert once a new movie is released, date to watch, time to watch as well as where to watch.
Book a Taxi
In some cities of the world, booking a taxi to meet with daily activities and schedules might never be easy depending on several economic factors. Which includes population density, good road network and workforce. To simplify and optimize time and spendings on your daily expedition, mobile applications like olacab, cab etc may be downloaded and installed. At just a click, you'll be lucky to find a nearby taxi to pick you up.