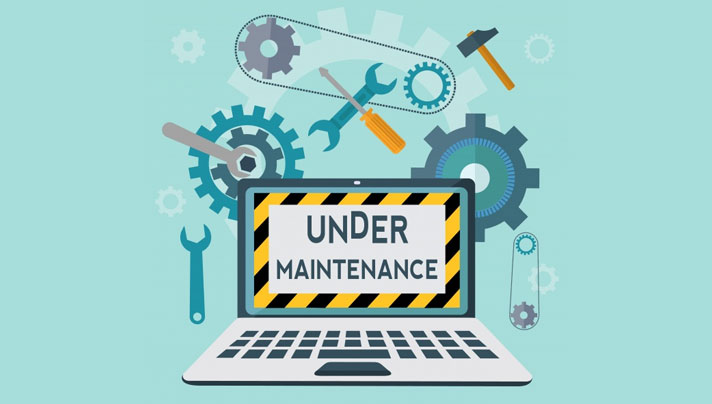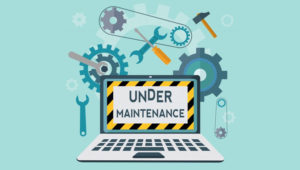 Many Entrepreneurs think that by designing a successful website for their business they are done. But establishing a business website is not enough. A Business Website is something that is never truly complete. It needs to be maintained or updated on a regular basis. With a proper Website Maintenance plan, you ensure that your business website is up to date regarding content, regular back ups, designs and  secured against spam, harmful login attempts and viruses. A  business website that is updated and maintained regularly will prove more profitable in terms of gaining good rankings on search engines.
Here are top 5  benefits of a Website Maintenance for your Business.
Increase your  Web Presence
Publishing  press releases or articles work great in terms of maintaining and updating your business website with new content and information. Search engines always favor content rich websites and the essential  information on your business website provides value to the visitors on your websites as well. This works in creating a great web presence for your business.
Boost your online Sales
If you want to introduce new range of your services and products to your customers, then you can do this by maintaining your website on a regular basis and updating the relevant information related to your business on your website. As people get desirable and complete information about your products or services, your online sales can be boosted.
Cost Savings
Small issues and problems can be ignored before they add up. The final result can become a constant loss of business or down time which can stop you from working and fixing the entire thing.  If you always keep your business website updated and maintained on a regular basis there is a less chance that something drastic will go wrong, and cost you a large amount to fix.
Enhance  your Credibility
If you receive any positive reviews and feedbacks from your customers, presenting them on your business website is a great idea! This will improve the credibility of your business website. It is very essential to maintain your website and to update the references in order to make your customers believe that the best services and products are offered by you, this will surely affect your business sales positively.
Keeps your Customers Updated
If you plan to make any important changes in your business structure, it is very essential to update those changes in your business website. Maintaining your website on a regular basis can help you to make customers aware about such changes in time.
Regular website maintenance is the best way to keep the website updated. In addition to this, it is the solution for a wide range of issues and problems related to your website. The cost involved in the maintenance process is an essential investment that can help in terms of increasing the visitor traffic and converting the visitors into customers.
Contact us for more information regarding Website Maintenance to improve your business growth!