Airtel Delhi Half Marathon is a prestigious annual event which witnesses and celebrates not just athletes, but also the everyday people. The common man. It is an open for all event based on voluntary basis and the number of participants just keep growing year after year.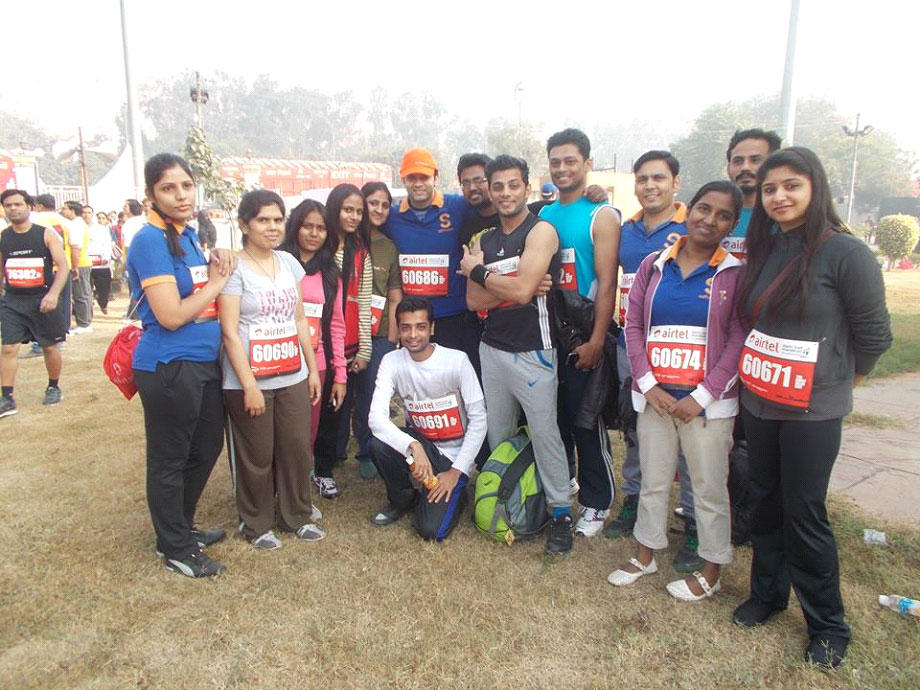 The S-Team
This year, Saffron Tech Pvt. Ltd. took part in the Great Delhi Run and spread the colors of Saffron, of unity, of oneness, all around. It was a spectacular sight to behold for the onlookers as our team spearheaded by the Admiral himself, Managing Director Gaurav Sabharwal and his strong, enthusiastic and fierce army in the colors of Saffron Tech running the entire circuit and finishing the race with flying colors.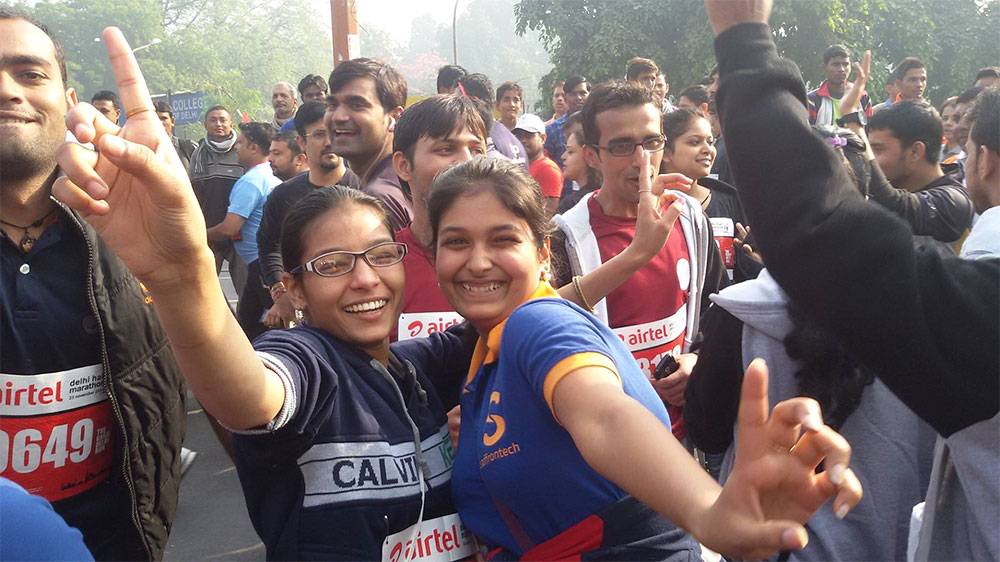 Bhangra on the track
The energy and zeal of the participants was nothing short of exceptional, as not only did they complete the run, they even had the energy to break-a-leg at the DJ zones located along the race track at every couple of miles.
This may have been just one marathon, but the determination, enthusiasm, pride, sharpness, agility, and the endurance to keep striving to achieve the prize is an everyday show here at our office of Saffron Tech Pvt. Ltd. For a person who has the pleasure to work alongside these brilliant people every day, it is not something new. Saffron Tech is the best at what it does because it takes initiatives and works with full competence and endurance and never fails to miss the finishing line.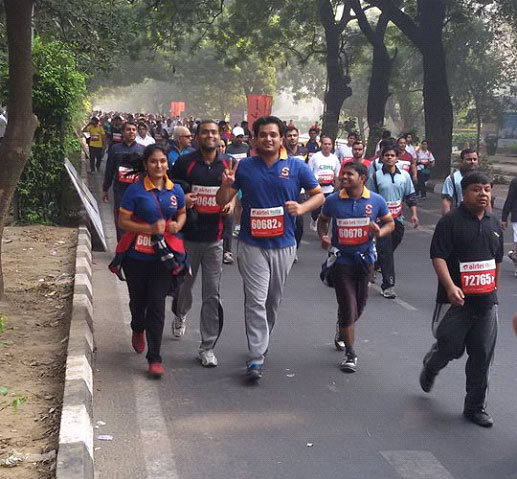 The Winning (s)mile
The SEO project Managers, Janender and Rahul Singh, who toil out through the night leading multiple projects everyday, showed great leadership skills at the event as well, as they assembled their team right at the appointed time and made sure every participant and team ember were accounted for. Similarly, other Team Leaders were also assigned so as to maintain proper coordination during the event which reportedly witnessed a massive participation of over 32 000 people.
After the marathon, Saffron Team winded out a bit and the participants were then taken to Hauz Khas for luncheon and refreshments. All in all it was day to celebrate team spirit, endurance, dedication and off course, have a little fun and frolic.