At Saffron Tech, we value our commitment towards work, leadership and professionalism, and with such pedigree we learned the importance of team spirit and community relationships. This festive season, we took a break from our busy schedules and participated in three memorable celebrations.
Our belief system holds interpersonal relationships to be the strongest denominator for overall growth. Everybody from executive level to the Managing Directors participate together in all office celebrations, thereby creating an unparalleled work environment that encourages professional and personal wisdom.
Saffronites with faces depicting various Ramayana characters during Dussehra celebrations
.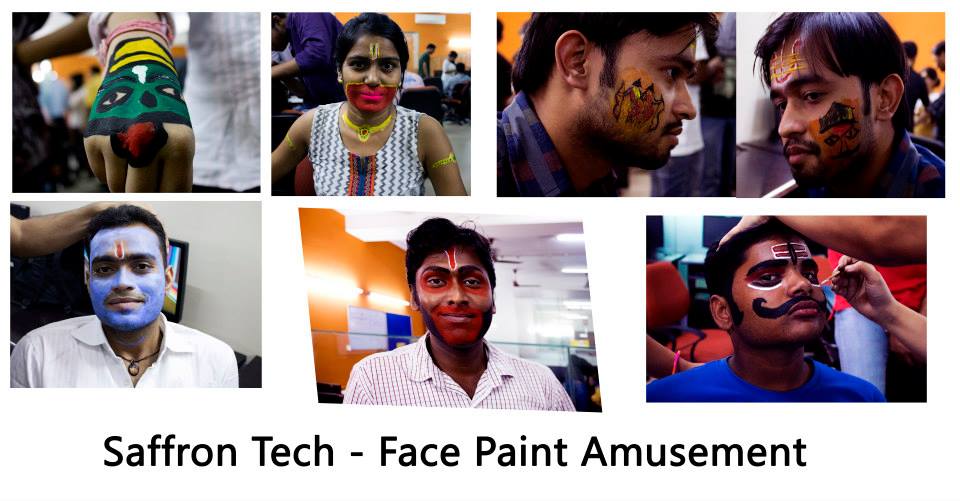 The first involved a quiz on the teachings of the Father of Our Nation, Mahatma Gandhi, alongside a face paint competition on Dussehra. The second celebration had Rangoli design contests, spirited individual performances by Saffronites and a prize distribution ceremony on Diwali eve. The final and most recent one involved Halloween celebration.
Spirited Saffron Tech at the auspicious Diwali celebrations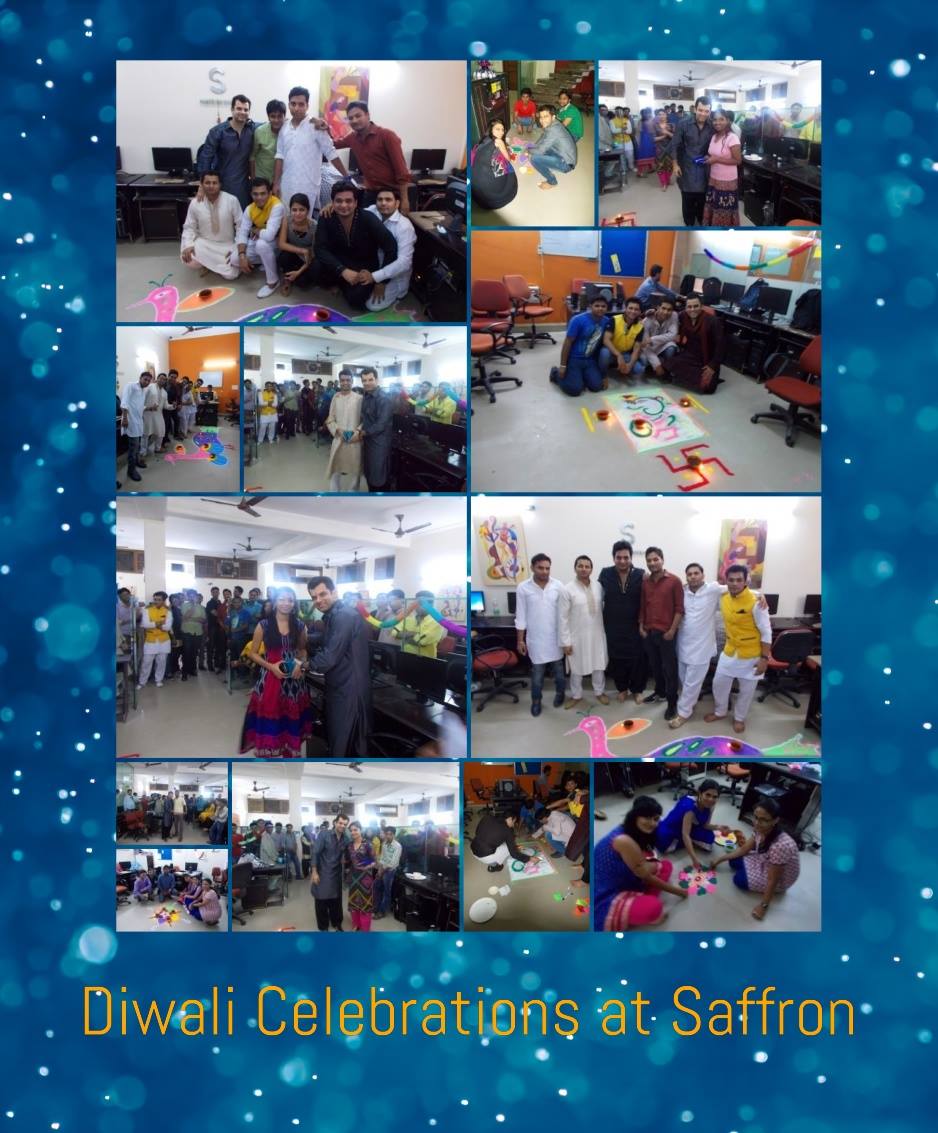 Saffron teams with their beautiful rangolis 
Saffron's Halloween tricksters in full swing below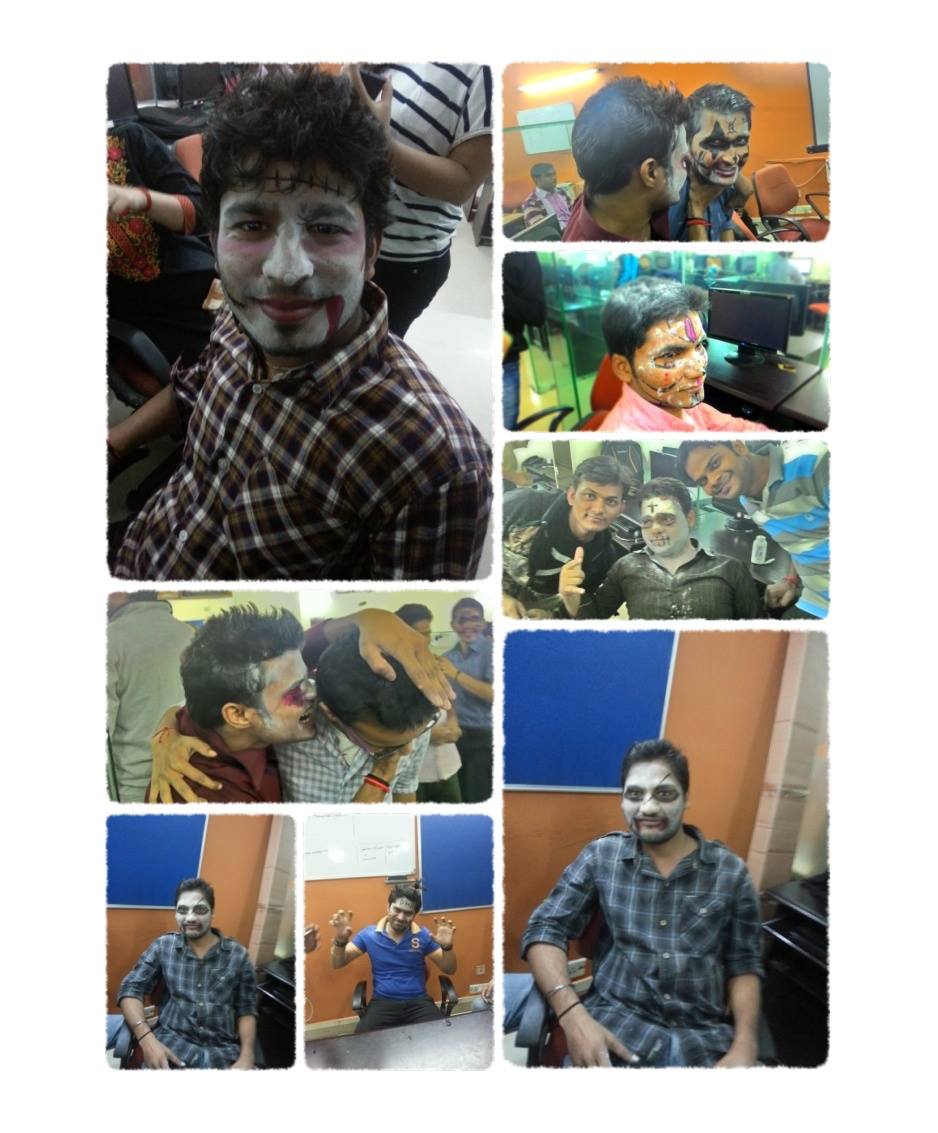 It feels great when people come forward and share interesting anecdotes about their lives, work and experiences. Saffron is a place where inseparable bonding takes place, wonderful teams are created and lifelong friends are made.
These celebrations are a way to interact with different teams and departments, and cultivate the sense of being part of an entity whose success thrives on selfless commitment and pursuit of perfection. At Saffron Tech, we believe in ourselves and are determined to prove to the world that we are the best digital agency on the back of our quality results.
We wish everybody a fantastic year ahead and hope to deliver some phenomenal results during the ongoing fiscal.