Apple Inc, Sony Corp, HTC, RIM, Samsung and LG Electronics have been sued by Graphics Properties Holdings Inc, previously called as Silicon Graphics Inc for alleged patent infringement.
The company has filed a lawsuit against the mobile phone makers for violating its patents through the sale of their mobile phones. A lawsuit was filed in the US District Court in Wilmington, Delaware.
The patent relates to a computer graphics process that converts text and images into pixels to be displayed on screens.
As per the lawsuit, the infringing devices include Apple's iPhone, HTC EVO4G, LG Thrill, Research in Motion's Torch, Samsung Galaxy S and Galaxy S II and Sony Xperia Play smartphones.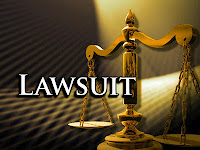 Courtesy: http://electronicvillage.blogspot.in/2011/10/taser-lawsuit-martin-harrison-dublin-ca.html
Graphics Properties said it has suffered huge damages and will continue to suffer unless the alleged infringements are halted. The company seeks to stop the sale of infringing products, appropriate royalties and other damages.
Silicon Graphics filed for bankruptcy in 2009 and sold much of its operations to Rackable Systems Inc. The remaining operations are based in New Rochelle, New York, and are owned by private investment firms and other investors, according to the complaints.