Having an active website for your business will accelerate your marketing efforts to a much larger consumer-base. To get the best outcome for your website, you will need a web development company that can address the following business objectives:
Designing, coding and further modifying the website's layout and applications
Applying technical expertise in developing your website
Featuring user-friendly designs,
seamless navigation, functionary tools
cover all of the client's specifications
A web development firm has a team of certified professionals that designs your websites. The firm will be accountable for all the technical aspects of your website such as performance, navigation to-and-from sites, functionality, design layouts, etc. Website development requires accurate coding, testing the site; web developers also take care of UX (user-experience) designs.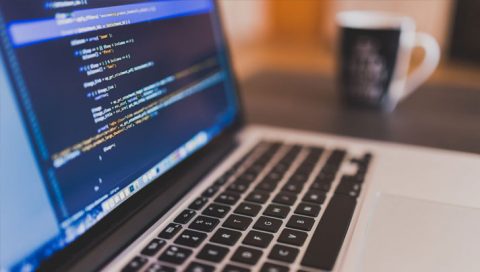 Know your requirements perfectly
Every journey begins with the selection of the destination. You may want to be clear about what you want your web developer to do for you. Carefully examine your requirements and define your meter to determine the success rate. Say you are a "Tours and Travels" company you will want to focus on how to increase your revenue. Return on Investment (ROI), lead generation, sales conversion, etc. are some of other considerations you might have in mind.
It is important that you choose a web development firm that can produce results aligned with your objectives.has objectives similar to yours. You will want a mutually benefiting relationship with the firm; hence,so try to do some research on the selected firm's vision and business modules/agenda/track record motives. That can give you an idea where you are putting your bets.
What You can do: You can initiate a conversation with the interested agency about how they can help you reach your goals in stipulated time. Ask them to provide acceptable proofs supporting their claims. Their experience in handling projects similar to yours can be a great measure to analyze their worth.
Price-Value Dichotomy
To some extent, cost governs all business motives. Somerset wrote: "Money is like a sixth sense- and you can't make use of the other five without it". When you have a set of requirements that need to be met, you will want to zero-in on the costs involved as well. In web development, it is crucial for you to decide your budget beforehand so that you can look for companies in that bracket itself to save time and effort. While we all want to reduce costs and maximize profits, it is essential to pursue "value for money". Make sure you get quality service for the amount spent.
What You can do: Get a feel about your expenditures in advertising and promotional efforts for the last few years. Did they yield good results? If your ROI is not impressive, you might need to reconsider your marketing strategies. In context to website development, you should talk to them about their strategies and how they can help your brand. Be attentive to discuss additional costs or hidden charges involved, if any.
Source: http://www.orthospinenews.com
Established or a new entrant? Whichever is better.
Many companies rely on some agency that is established and has credentials in the market. But will they fit your budget and other requirements? In this explicitly unbounded digital world, many new firms have gained access and worked to redefine the quality standards. They will be cost-effective, but you will have less of their information to make an opinion about their work efficiency. Ultimately it's your call as to, whom you select to should meet your requirements on time.and should deliver an adequate product on time.
Whether it is some 50-year-old firm or just a five-year growing company,- creativity and expression of modern methodologies matter. Have a look at the company's profile: customer reviews, case studies, past associations, etc. to understand what the company's business accomplishments has been so far.
Check the web developer's HTML expertise
(Source: http://eleks.com/software-engineering/expertise/mobile )
Albeit companies highlight that they are at home in HTML coding, many a times developers are not as good as their promises. They might be relying upon third party publisher or following reference manuals verbatim. You will want no such company to develop your website. Test their HTML skills to ensure your website is going to be in intelligent hands.  Check for the basic things, like whether tags are properly coded, whether there is any nested error, etc. The simple and unambiguous the coding, the better.
What You can do: You can make a dummy website and assign the web development firm to code the HTML for it. This test will inform you about their proficiency, and subsequently you can then decide whether to go further with them or watch out for a new competent firm.
Tech-reliance
The basic coding and developing are necessary but not sufficient. In this technologically expanding the world, a web developing firm should be quite proficient in using latest development tools. It can help your website sustain the competition level and will help your audience to make a good judgement about your company's level of competence. Ask the web developing team to provide you their method of employing tools such as CSS Pre-Processor, synchronized testing tool, etc.
Service amplifies the Quality
You will expect your web development firm to test your website and test for bugs, etc. before and after making it live. You should ask the firm whether they provide such services and will that involve any additional costs. Most operating web development companies do not ask for any additional fees for such services but if there is any extra payment you need to make, you should be informed beforehand. Also check their customer support system. Gather information about their past clients. Their experience will tell you a lot about how your deal is going to be. Also, you will get an idea about what things you need to fix so that you may not need their after-services at all.
The best web development company isn't a tangible fixed element. It is a matter of track record and service diversity that suits the need of the end client, which determines if the company is good or not for that particular client. Therefore, it is good to assess your development brief and objectives prior to approaching your shortlisted development company and have a clear understanding of what you are going to get right from the scratch.