Life is slowly getting back to normal in the flood affected Jammu & Kashmir, but the extent of damage is there for everybody to see. At Saffron Tech, we pledged ourselves to do our bit and assist in rebuilding our nation's pride, the Kashmir valley. The Saffron family empathizes with the enormous destruction to natural life and human settlements, and we contributed with whatever we possibly could to help our brothers and sisters.
After three weeks of the natural calamity, the damages go up to 1000 crore. Water has slowly receded from the valley, but the plight of homeless residents, broken families and orphaned kids are yet to be fully addressed. Government is doing their part, people are helping with whatever means they can and Saffron Tech is doing its bit as well.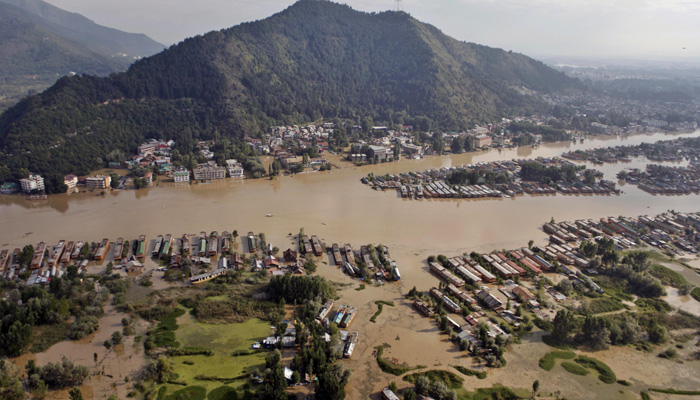 (Source: Zee News)
All teams, including design, dev and internet marketing, contributed to the J&K flood victims relief and the Prime Minister's National Relief Fund (PNMNRF). The Saffron family donated clothes, utensils, health supplements, food items and daily utilities for the flood-affected victims, and has pledged to continue support to the cause.
This is not about us or the victims, it is a simple cause for humanity. At Saffron Tech, we will be doing everything within our means to help people affected due to the natural crisis in J&K.
Indian Army to the Rescue
The Kashmir flood claimed over 200 lives, leaving over hundred thousand stranded without food or shelter. The Indian Army came to help and has rescued over 1,30,000 people, while deploying 60,000 troops and carrying out over 120 rescue sorties by helicopters per day, besides 24×7 ground rescue operations.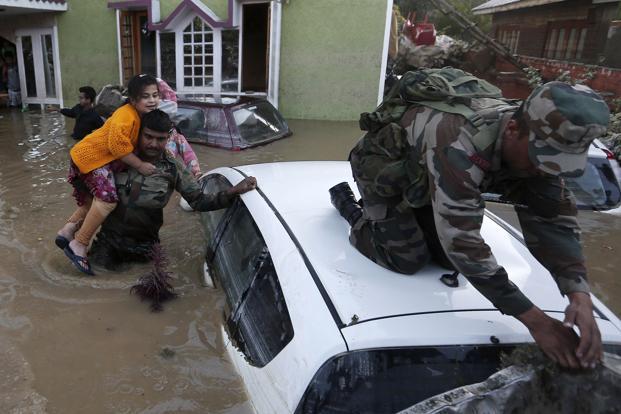 (Sources: Live Mint)
The National Disaster Response Force (NDRF) and the Health Ministry is supplying more than 1,000 tonnes of medicine and 1.3 lakh bottles of drinking water every day using 13 tonnes of water purifying tablets and 6 filtration plants. God bless them for their selfless efforts and patriotism.
Catch the Intrepid Indian Army in live action
Facebook page of The Army Directorate General of Public Information:
https://www.facebook.com/Indianarmy.adgpi/timeline
Twitter profile of The Army Directorate General of Public Information:
Google doc with updated list of rescued lives, maintained by the Indian Army:
https://google.org/personfinder/2014-jammu-kashmir-floods?lang=en
Useful Resources
If you are searching for someone or if you have information about someone, you can contact the army through the Google doc.
Search is available through SMS. Text "search <name>" to 9773300000
Prime Minister's National Relief Fund
The Prime Minister of India, Narendra Modi, has urged people to contribute in their own way to help the rescue operations and restoring normalcy in the Kashmir valley. We request you to come forward and make a difference. That's Saffron Tech's humble plea to everybody
All donations can be made by cheque/draft/cash in the name of "Prime Minister's National Relief Fund" and sent to the Prime Minister's Office (PMO), South Block, New Delhi – 110011. As per directions of the Indian government and RBI, all nationalized banks will not charge any commission on preparation of drafts favoring the PMNRF.
Online payments to the PMNRF can also be made through the official website of Prime Minister`s Office https://pmnrf.gov.in/payform.php
Further donations and monetary help can also be made directly in the account of PMNRF at any of the branches of the following banks:
Allahabad Bank, Andhra Bank, Axis Bank, Bank of Baroda, Bank of India, Bank of Maharashtra, Canara Bank, Central Bank of India, Citi Bank, Cooperation Bank, Dena Bank, HDFC bank, ICICI bank, IDBI Bank Limited, Indian Bank, Indian Overseas Bank, Kotak Mahindra Bank, Oriental Bank of Commerce, Punjab and Sind Bank, Punjab National Bank, Standard Chartered Bank, State Bank of India, Syndicate Bank, UCO Bank, Union Bank of India, United Bank of India, Vijaya Bank, and Yes Bank Limited.
So come forward, and make a difference!