Many companies and businesses are now outsourcing their operations and tasks due to different reasons. With the growth of competition and the amount of customers using the internet for their various needs, you have to make sure that your e-portal competition is nothing less than perfect.
There are many companies now that out


source their e-portal development to experienced companies. E-portal development projects are now being outsourced as well due to the three main advantages that will be discussed in this article.
Focusing on essential activities
In rapid times of growth, company operations are going to expand and will require more tasks to be done and responsibilities to be fulfilled. This expansion will lead to consuming resources at core activities' expensive that have made the business successful in the first place. Outsourcing these activities will enable refocusing on business activities that are essential with the need to sacrifice services provided by the back office or the overall quality provided. With outsourcing, there will be no need for this at all. An example of this would be a business that obtains large contracts that will increase purchasing volume in short time periods; outsource purchasing. When they outsource their e-portal development project, they are going to be able to focus on other tasks.
Cost savings and better skills
Some functions can be complicated, but there are many cases where the company's size is actually stopping you from carrying out a specific function at a reasonable price.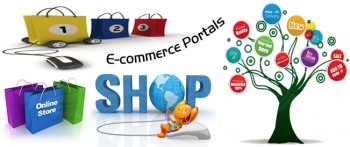 Cost savings is definitely a great advantage for those of you who are just starting out and are on a tight budget. There are many excellent outsourcing companies that are affordable and do excellent work at the same time so don't worry that you may receive lower quality if you hire a company to do your work.
the same time so don't worry that you may receive lower quality if you hire a company to do your work.
For example, a social media company wants to add different features and designs to its web portal to enhance its performance. One staff member isn't able to maintain and figure out all the various providers, features, requirements, and regulations. Keep in mind that this can sometimes be very confusing to the large number of providers out there. This is why outsourcing the project is a great idea. These people are more experienced in the field and have been doing this for years. They are also aware of all the different updates in the software and its sure that developers will be able to choose exactly what is right for your business.
Operational control
Departments that have evolved by time into uncontrolled managed area are prime outsourcing motivators. Also, outsourcing firms will add management skills to the firm. You might think that you have your e-portal covered and that you know all the features and skills needed. You will be surprised when you see the techniques, features, and designs that some of these outsourcing companies use; nothing short than impressive!
An example of this would be an IT department that has various projects and doesn't have enough people to work. Another example would be a company that spends more than its budget. Contracting agreements is going to force management to arrange their requests and control that area again. This is more important when it comes to managements that are always busy and doesn't have time to follow up on work schedule as well.
In between, there are important factors that you need to take into consideration. All these advantages are great, but they aren't going to mean anything if you don't choose the right company. The first thing you should do is try to find reviews related to the company from previous customers. This will enable you to have an idea about the experience customers had with the company and some of the issues or gains they faced in their project lifecycle. However, make sure that you look at reviews from different websites because there is always a chance that the company has written some of the reviews themselves. Looking at different sites will enable you to have an overall idea about the performance of the company.
The next thing you should do is look at the work that was done previously by the company. Yes, the outsourcing company might be great and everything but their work might not be suitable for the e-portal that you're looking for. Some companies prefer specializing in a certain niche and have more experience in this field. Also, they might not be experienced in the type of design that you're looking for. Overall, outsourcing is definitely something great that you should consider doing.