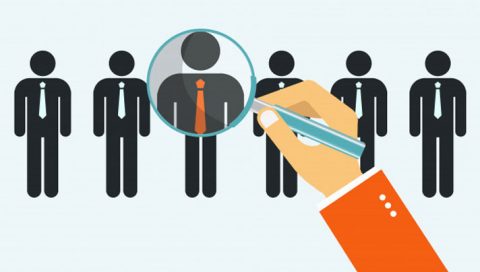 Whether you are a novice, expert, manager or at the entrepreneur level, learning is a never-ending process. It is mandatory at all stages of the business development process. But yes! With the time the learning procedure has kept on changing and has evolved with time.
Currently, the industry newsletters are considered as the most powerful learning resource. If you are a website developer and are looking to stay tuned with the recent news and updates then the below given resources are highly recommended.
Though each of the resources that have been listed in this article contains the perspectives of both web and development but somehow, for the further convenience I have split them into two parent categories.
UX and Web Design Resources
Six Revisions
Jacob Gube is the man behind Six Revisions. This information hub provides their readers with the best and up-to-date news and updates. It is a web publication for web developers and web designers. Their articles consist of detailed guide, tutorials, industry news and updates. They usually represent their technical data with the assistance of visual elements so that users can easily digest the given information. Other than this, they also cover various tools and freebies on their blog that could help the designers and developers get their work done.
Web Resources Depot
Web Resources Depot is another platform that provides a vast knowledge about the technical aspects of the development arena. It majorly covers topics related to web design, CMS, E-Commerce, Flash, Javascript and other technical elements of the web development.
Smashing Magazine
Well, Smashing Magazine is a platform that needs no introduction. It is referred to as the giant in the web design and development blogging industry. It mostly covers all the topics that are relevant to coding, design, mobile, graphics, UX design and WordPress.  Their blogs are usually long and detailed with lots of visual representation. Other than this you can look into their library for design and development related e-books containing valuable information. With the passage of time, they have also managed to launch their conferences and workshops. You can gain awareness yourself by just subscribing to their newsletters.
WebAppers
WebAppers publish posts parallel with the design as well. It is also known for its best design and development news providers. Subscribe to their newsletter to stay updated with news related to the web technologies. Like other platforms they also provide tools, resources, guides and plugins.  
One Extra Pixel
One Extra Pixel (OXP) is a foremost online magazine and resource for web developers and designers. Their blogs comprise of tips and tricks, case studies, design and development resources. Not only for developers it is also an exceptional resource for the designers as well, who want to keep learning in their career. Their topics start from scratch of the importance of having a simple business website to its fine marketing.
Web Development Resources
David Walsh
Let me reveal another leading name in the industry that is 'David Walsh'. Most of you might not know this guy but he is worth knowing. He is a Senior Web Developer and evangelist for Mozilla and a founder of Script & Style and Wynq Web Labs. He talks more about HTML5, CSS3, CSS Animations, FireFox OS, JQuery, PHP, WordPress, Javascript and Mobile on his blog. His development tutorials are highly recommended.
Phpied
Stoyan Stefanov is the guy running a remarkable web development blog, Phpied. He is a Facebook engineer, ex-Yahoo, architect of the YSlow 2.0 performance tool and creator of the smush.IT  image optimization tool! Shocked, right? Yes this guy is just more than amazing. If you are looking for something related to PHP, he should be your first choice.
SitePoint
SitePoint is one of the greatest resources of web development with thousands of articles related to HTML, CSS, JS, PHP, Ruby, Mobile, Design, UX and other web technologies. Not only do they enlighten the readers with their blog posts but they also release their podcasts with the name 'The Versioning Show'. In their podcasts with the experts, they discuss the industry of the web from development to design. They also offer premium e-books, courses and screencasts.
A List Apart
A List Apart, a platform with tons of technical knowledge available on their blog. Their majors are code, content, design, industry & business and user-experience. They never compromise on their content quality as it is either written by their team or other guest bloggers who make sure the content is authentic on their blog. The events posted on their website are worth watching.
Scotch.io
A similar one, Scotch.io is assisting developers with their expert advice in the form of blog posts and in depth tutorials. You can even post your thread and communicate with other community members that could help you in solving your technical concerns. They also allow their readers to join their Slack's group to get engaged and discuss more about the mechanical aspects of web development.
In a Nutshell
By subscribing to all these resources, you will not only learn new things about your industry but it will also save your precious time. If you aren't aware with the industry trends and you search your related concerns on the internet then it will obviously be more time-consuming. It is recommended to subscribe to all of them at once and nurture your skills and knowledge.