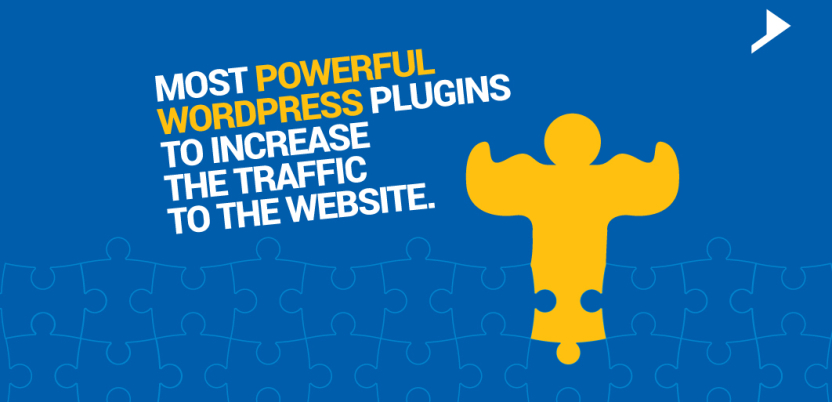 Plugins that could help me get more traffic to my website is pure gold. Even with a thousand visitors to your site with a consistency can help your blog site or web site grow significantly. It's just that you need to figure out ways and that too innovative ways to entice people to come to your site.
So what does brings in more traffic in 2016, any guesses? Of course it is the social sharing and good SEO practices that bring in more traffic. Hence the WordPress plugins that help you in getting more social sharing and make SEO efforts easier are the ones you should be looking out for.
Since the list contains many such plugins, we'll condense our knowledge with the five most popular ones that will help you get started.
WordPress SEO by Yoast
Yoast SEO is the most complete and free plugin for all your SEO needs. It incorporates everything from a snippet editor and real time page analysis functionality that can help you with optimizing page content, image titles, meta descriptions and can also help you with generating the XML sitemaps and loads of optimization options in between.
Some of its features are:
Post titles and meta descriptions

Canonical

XML sitemaps

Permalink cleanup

RSS enhancements

Edit your robots.txt and .htaccess

Clean up head section

Breadcrumbs

Primary category

Robots meta configuration
And many more…
All In One SEO Pack
This is a must-have plugin for WordPress users. The plugin is very popular with the WordPress users and has been actively installed by millions of blog site owners across the world and is the standard for SEO optimization. The free version offers excellent features like SEO on custom post types, automatic title optimization for Google search, helps in avoiding duplicate titles and reduces the task of SEO professional by auto-generating META tags.
After enabling the plugin, you need to set it up to make it run properly. Click on All in One SEO and then General Settings.
Checking canonical URLs will automatically generate permanent links to articles and avoid duplicate content.

Under Home Page Settings, you can create a SEO-rich title, description and keywords.

All in One SEO can help you verify webmaster tools for Google, Bing, and Pinterest.
Sumome Plugin
Some of my friends did suggest me to try SumoMe Plugin for my WordPress account and I was so surprised by its vast feature list. It is definitely easy to use and is free for everyone and if you want advanced features, then you can pay extra for it, which is by the way best thing to do if you are one serious blogger. SumoMe offers multiple ways to install the code on your blog. For WordPress users, you can install their free plugin and if you are like me who uses Google tag manager, then use it to insert code on your blog.
It's features include:
Welcome Mat:

displays a full-screen call-to-action popup as visitors land on your website
Heat Maps:

helps you analyze where the visitors clicked or scrolled when they visited your site.
Scroll Box:

an email collection box that is triggered according to how far the visitor has read your blog.
Google Analytics:

makes it easier to refer Google Analytics directly on your site.
Smart bar:

a floating that can be displayed anywhere on top or bottom of your website. You can add social sharing buttons to it to encourage visitors to subscribe to your newsletters, to share the post on social media etc.
Image Sharer:

makes it simple to share your post images on Pinterest, Facebook, and Twitter.
AddThis Mobile Share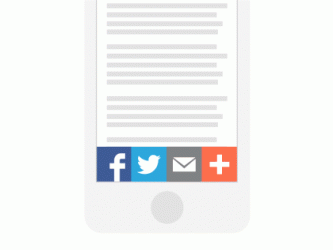 The AddThis sharing buttons plugins is a great tool for social sharing for mobile visitors. It makes it super easy for your mobile visitors to share your content with a single tap without bothering them too much while reading the post. It also offers some customization options to match the needs of your website or blog, the way you like it to be. Mobile traffic is growing rapidly and if you are an Indian website owner, then you must know the fact that mobile visitors do not have patience to click through the entire article this, but this plugin makes it stupid easy for visitors to click on social sharing and help you not lose mobile traffic.