IT Chimes helps you design web portals that derives best results and are UX and UI friendly. We are equipped with right kind of tools to cater all your Web Portal requirements. We strive to deliver portal solutions of a wide scope, complexity and types. For over 10+ years, web portal development has been building up tough competencies to become the right partner for your web portal project.
Our dynamic team of developers compromises of all required skill-sets and experience to create a web portal which has dynamic user experience and engaging. We help you to enhance your brand value and business reputation.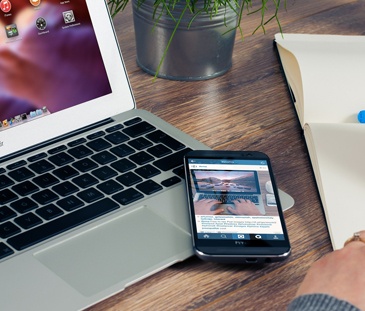 Dedicated Team
IT Chimes has a dedicated team of experts which helps us to deliver our clients the fast, cost effective, seamless and new features to the solutions.
Highly Effective Management
We help you in effective management of your business which includes inventory supply chain management, customer services, procurement and etc. We facilitate your communication with suppliers, customers, employees and vendors.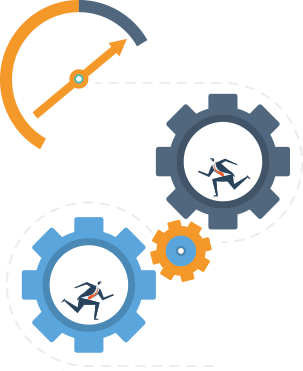 Cost Effective
We offer you business oriented solutions like business processes automation for reducing operating costs and resource requirements.
Application Testing and Audits
We test and audit your web application which includes verification of functionality-to-requirements, code reviews, performance and security testing, HTML standards compliance test and GUI usability.
Our 
Expertise
We cover the all the aspects of app production and its implementation.

Advanced Web App
We offer you with a productive, reliable and engaging solutions to help your business grow in a considerable way. We draw extensively upon the UI/UX design, possess front and end development expertise who works in a dedicated manner to deliver our clients with rich web app experience.

Integration Capability
We help you in connecting a portal solution to various application and data sources. Our services include integration with third party, social collaboration tools, data feeds and implementation of ESB (Enterprise Service Bus).

Performance And Flexibility
We designs flexible portals keeping in mind the growth and comfortable accommodation for increasing user numbers.

Complete Security
We provide you with complete portal security starting from data access security to data encryption. We even offer you digital signature solutions and PCI DSS preparations and pre certification audits.
Thank you for your continued work on this project. Thank you for your flexibility and ability to adjust to needs. Thank you for continuing to monitor and work all aspects of the project...
Excellent Work! Exactly what I wanted. I always thought it will be hard to bring my company's essence on the web. Thanks for doing this...
I've worked with IT Chimes for 7 months now and regard them as a key partner. I have a close relationship with my project manager (Vibhu) who speaks great English and has lived in the UK...
Get a Perfect Combination of Usability,
SECURITY AND PERFORMANCE!