A Web Portal has become necessary for every growing business. The consumers are getting conscious these days and have started comparing products they are willing to purchase before browsing the internet to make their purchases. When online, they search for multiple products across various web sites and hence they know what is best for them.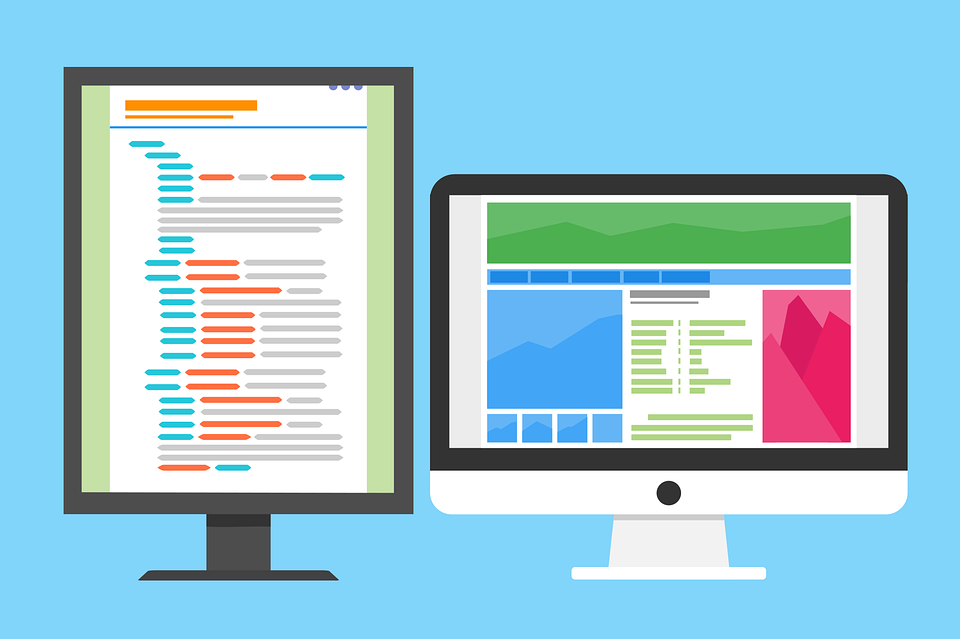 A lot of brands are developing portals in order to meet the needs of their target customer while searching for a product.
Developing a web portal seems like a daunting task at first but with the right skillset of developers and organized workflow, it becomes a lot easier.  
What is a web portal?
We often get confused between a web page and a web portal, most of unaware people do get confused assuming that these both things are the same. But there's a difference.  
Web portal is a website or service that offers broad variety of services to communicate like email, web forums. A web portal is a commercialised form of an website providing a single access to all the information and services available. Whereas, a website only contains information about a particular service through content related web pages containing images and videos.
Like every project there are stages in the process of web portal development. It involves a  Pre-development stage, on going development stage and the final post development stage. Here is a step by step guide for developing any type of online portal.
Phase A:  Planning and Starting with the pre productions phase
This stage involves planning before initiating the final development of your web portal. Research and extensive research on every small and big thing will be performed here. And a layout of what you want will be written here.
Here are few things that you should know before you begin.
Know your area of interest:

what do you like? There are millions of website and billions of people doing the same thing, and all of them need put their efforts in a certain direction to achieve their interest.
Purpose of your portal

:  A web portal has a specific purposes that caters to different kind of needs and niches. Therefore, it is crucial to understand the purpose as that enables you to have clarity regarding which way to proceed during execution of the project.
Goals of the portal:

 What do you want to accomplish with this web site? A primary motive is to make money or share information. When you decided to go about this portal, you must have some plans about its future.
Research and Market analysis:

We do some extensive research on the present market determining the future of your portal. Analysing the numbers of present competitors and the market analysis to check the percentage of annual growth. Also, planning our initial strategy to achieve the goals. Learn from your competitors and mistakes they have already committed to avoid committing them yourself.
Understand the need:

This is an ongoing process and it will continue even after you grow into a successful business. Understanding what your audience needs and then continuing on the process of web development will put you one step ahead of your competitors.

Knowing what they need will help you attract them towards your business and products
Target Audience:

Who's going to benefit from your products and service, who would buy your product? Knowing these things are important before you tell your developer to start with your product. Your website should be designed according to them and your actions should justify their part to attract the audience.
Content Management:

How often are you going to update content on your portal is necessary to decide before you start with your portal. Content add authenticity, increase reliability and increase credibility of your website. Regularly updating your website is very important in case you have longer plans of business.
Phase B: Web development and portal development life cycle
Portal development life cycle is majorly divided into four stages.
Architecture

Development

Staging

Production
Stage 1: Architecture
Architecture stage includes design of the actual look and feel of the webportal pages. Here all the responsibilities are on the shoulders of your web designer.  These professionals design the web portal and all the pages linked to the portal. Consumer psychology must be kept in mind when designing your site.
There are certain factors to keep in mind while designing the web portal:
Space around image and text

Simple navigation to allow users search for their required information easily and navigate through your portal with ease.

Information about the business ( "About us" section). A brief 'About us' page is a must to build trust among users in order to inform them about your business and its services.

Proper contact information page can help your customer contact you and get in touch whenever needed.

Attractive call to actions interest your reader and help you turn customers into leads.

Search tool to help reader directly search for what they are looking.

Utilising the footer with availing the user with the information.

Image size should be appropriate and should not hamper the portal speed.

Similar web fonts throughout the entire portal.
The planning and design mark the architecture phase that occur at multiple levels: the domain and enterprise application, the web application, and the individual Web Portal feature areas.
The most important thing is to make a prototype before the actual site. This will help you eliminate the mistakes and errors before your final website
Stage 2: Development
A website consists of multiple pages dedicated to different aspects of your business and the development stage is devoted to take care of that. In this stage the test data is utilised to design the navigation model of the portal and other important aspects such as page template, display template, and the content model.
Here the developer has to keep few things in mind:
Portal load time doesn't exceed the average minimum time, which is 3 seconds

Navigation has to be easy

The web forms are working properly

User interface (UI & UX) has to be proper and according to user requirements. It is the on-page graphics of the website
Providing all the required information related to the search with catalogue, images and videos.
This stage ensures that the audience who visit the portal get the required information and convert into a lead. They know that customers are real busy and make sure things go swiftly for them.
Stage 3: Staging
Staging part 1: Testing
When your website is all set and well designed for delivery then the time comes for testing attend to the final details for any error. We would be testing for:
complete functionality

compatibility issues with every platform including mobiles

Proper optimization  to be viewed properly in each browser versions

Mobile responsibility

Proper content management system (CMS )
The web portal is tested by Integration testing, Stress testing, Scalability testing, load testing, resolution testing, cross-browser compatibility testing, user acceptance testing, and broader internal reviews.
Testing is done to ensure your website works properly, before you launching it for you audience. Check if your website is according to current standards for website design and development and hire a SEO expert who can optimize your web site for the search engines.
Staging part 2: Deploying the portal
This is the final stage before your portal goes live, and in this stage we do a test run with the portal and check for real time issues. If any issues found, we try to fix it before the portal gets live for audience.
When the build passes all the test by the developers team, the time comes to deploy the portal build. Staging provides an environment for the build to match the live environment like server specifications, operating systems, software and network configuration.  
Stage 4: Production
Production is the live environment of the web portal and now it is the responsibility of the administrator to manage the portal using weblogic portal administration console. In this stage the portal is live to audience and hence managed by the site administrator who performs tasks like making incremental updates to metadata, managing the content on the portal, and web assets using automated scripts.
Further management of portal life cycle can be done through
Development framework

Iterative Development

Round-Trip Development:

Enterprise deployment
Phase C: Post portal development
After the portal is live to audience and it is working properly, it is further managed by the administrator who has repeat the back and forth process of portal development cycle again and again. Portal development tools help manage WebLogic Portal applications and resources
The two management tools used are:
1.Library Administrator
Library administrator helps the admin manage following things
Shells

Themes

Menus

Books

Pages

Layouts

Look & Feels

Portlets

Portlet Categories

Portlet Producers
2.Portal Administrator
Portal administrators helps assemble portals and entitle parts of the portal to end users and other administrators.
Contact us for more information or to get expert Web Portal Development Services for your business.